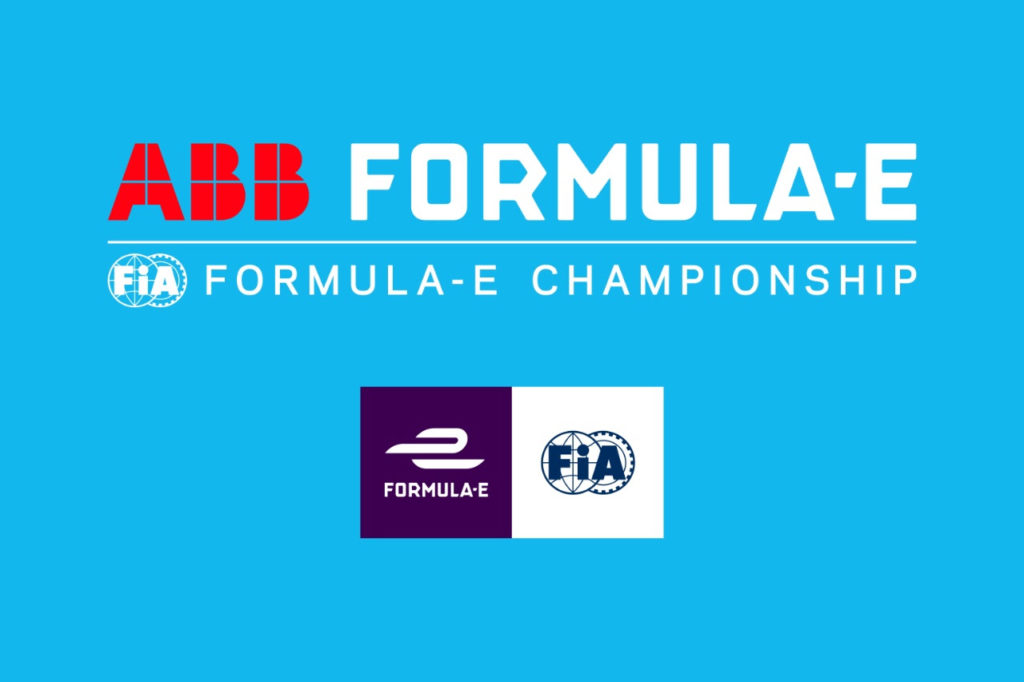 Formula E and FIA take decision to temporarily suspend season
– Formula E and FIA decide to freeze races for two-month period, considering challenge the current health crisis poses to the organisation of events in city-centres
– Decision to temporarily suspend season taken as most responsible course of action to protect championship workforce against continued spread of COVID-19
– Series introduces red, yellow and green flag-based system to determine different phases and time windows to restart season and evaluate rearranging races
LONDON, UK (March 13, 2020) – Formula E and the FIA have announced that the 2019/20 season will be temporarily suspended for a two-month period, considering the challenge the current health crisis poses to the organisation of events in city-centres.
The decision, made in coordination with the relevant local authorities to temporarily freeze races held in highly-populated cities, was taken as the most responsible course of action, due to the continued spread of coronavirus and the World Health Organisation officially declaring COVID-19 a pandemic.
With the well-being of staff, spectators and the entire championship workforce being the number one priority, precautionary measures put in place will restrict races from running during a set timeframe.
The series is implementing a flag system traditionally used in motorsport, to determine different phases and time windows where races could be rearranged or remain unaffected. Red representing no races, yellow keeping the opportunity open and green going ahead as planned.
Months marked as red flags are March and April, with May currently categorised as a yellow flag and both June and July given the green flag, should the situation improve and stabilise.
As a consequence of the suspension, it will no longer be possible to race in Paris and Seoul, or Jakarta as previously announced on the originally scheduled dates.
Working in collaboration with the FIA and local authorities in each event location, Formula E will closely monitor the situation and evaluate options to organise and reschedule races following the temporary suspension.
(Source: FIA Formula E Championship)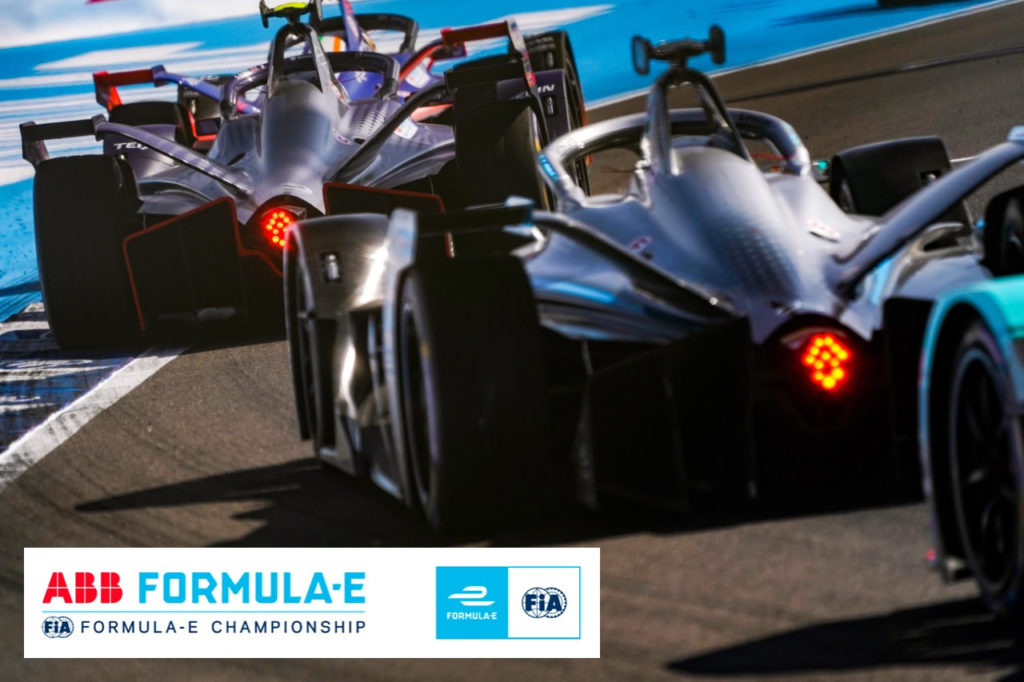 STATEMENT ON JAKARTA E-PRIX
As instructed by the Governor of Jakarta Anies Baswedan – and in consultation together with Formula E, the FIA, Ikatan Motor Indonesia (IMI) and the Organising Committee of the Jakarta E-Prix (OC) – it will no longer be possible to race in Jakarta on the scheduled date of June 6, 2020.
Due to the outbreak of COVID-19 and the escalating number of cases in Indonesia and Jakarta, the decision has been taken as the most responsible course of action, to protect the health and safety of championship participants, staff and spectators.
We will continue to monitor the situation closely with the relevant authorities and the Organising Committee of the Jakarta E-Prix, in order to assess the possibilities of rescheduling the race at a later date.
ALBERTO LONGO  (CO-FOUNDER OF FORMULA E)
"With the growing number of COVID-19 cases in countries where Formula E currently has events scheduled to be held, we are evaluating contingency plans to lessen the potential impact of coronavirus and maintain the highest possible number of races on the calendar for season six.
"It is a fluid situation, developing on a daily basis and we remain realistic and flexible in our approach to alternative options, which will be communicated in due course. These include adding double-headers to existing events, using permanent facilities and racing behind closed doors if necessary and advised to do so by local authorities in any given location."
(Source: FIA Formula E Championship)
FANS CAN TAKE CONTROL OF FORMULA E TEAMS ON NEW MOTORSPORT MANAGER ONLINE GAME
– Partnership with Playsport Games provides fans with fun new ways to engage with officially licensed Formula E content
– Free-to-play mobile app allows players to take control and call the shots on race strategy as boss of a Formula E team
– Fans can hire real Formula E drivers in career mode and develop car components to progress up the online leaderboard
LONDON, UK (March 6, 2020) – The ABB FIA Formula E Championship has become the first and only racing category to feature on the new Motorsport Manager Online game, giving fans and players the opportunity to be the boss of a Formula E team.
The latest version of the Motorsport Manager app allows fans to take control of a team, choosing from real-life Formula E drivers with corresponding avatars and attributes, as well as calling the shots on race strategy in a variety of different games modes.
In career mode, players can create their own racing outfit and put their name above the garage as acting team principal. Once in the hot seat, fans can select from a range of cars and drivers, including the electric-powered Gen2 car and the current full Formula E grid.
Players can enter into online leagues and compete against live opponents in multiplayer races. In order to fight for regular race wins and progress up the leaderboard, fans are able to decide the development path and improve parts for the performance and reliability of the car.
In addition to climbing the ladder in career mode, Motorsport Manager Online also features a new format dedicated to the ABB FIA Formula E Championship, where players can race against one another for an existing Formula E team.
Formula E race mode includes all the current teams, drivers and liveries, alongside some of the exciting elements that makes the series so unique, such as split power levels. Fans will have to put their strategic skills to the test and decide when to activate ATTACK MODE and deploy FANBOOST during a race situation.
Just as seen in real Formula E races, players won't need to make a pitstop to change tyres in wet conditions, as the special standalone game mode also incorporates the all-weather 18-inch MICHELIN Pilot Sport tyre.
Fans also have to contend with the tight and challenging city-centre street courses, with tracks in Paris and Rome also accessible in Formula E race mode and other circuits being made available in future Motorsport Manager Online app updates.
(Source: FIA Formula E Championship)
TYR Pro 系列賽#3 德梅因     何詩蓓200米自摘銀 鄭莉梅50米自個人最佳時間
一連4日TYR Pro系列賽#3 德梅因站圓滿結束,港將再有獎牌落袋及突破自己最佳時間。女飛魚何詩蓓200米自由泳以1:56.48奪銀。隊友鄭莉梅50米自由泳以25.74突破個人最佳成績! 其餘成績概括如下:
泳員
項目
初賽成績
初賽名次
決賽成績
決賽名次
陳健樂
100米蝶泳
1:00.48
18/36
1:00.71
C組決賽 第3名
鄭莉梅
50米自由泳
26.06
23/43
25.74

(個人最佳時間)

C組決賽 第2名
何詩蓓
200米自由泳

50米自由泳

1:59.18

25.35

3/31

5/43

1:56.48

25.00

第2名

 第4名

楊珍美
200米自由泳

200米蛙泳

200米個人四式

2:06.38

2:37.36

2:19.80

27/31

11/18

14/22

N/A

2:35.24

2:20.20

N/A

B組決賽第4名

B組決賽第6名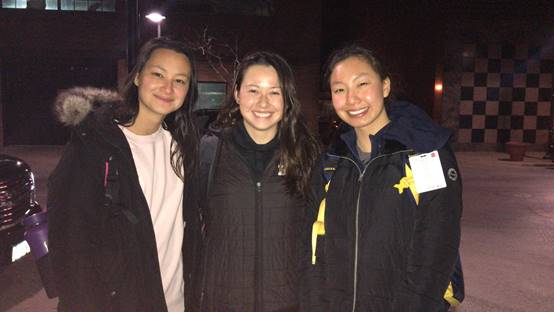 (資料來源: 香港業餘游泳總會)
TYR Pro 系列賽#3 德梅因     何詩蓓100米自封后
香港隊積極備戰奧運,4名女將 – 陳健樂、鄭莉梅、何詩蓓及楊珍美前往美國參加3月4-7日TYR Pro系列賽。
何詩蓓於100米自由泳以53.30首先觸池為港隊奪下一面金牌並再次打破自已於上年6月刷新的紀錄(53.32)。隊友陳健樂及鄭莉梅亦有出戰100米自由泳; 陳健樂初賽以57.60總成績排名36/43。而鄭莉梅初賽游出55.07,於B組決賽則以55.15完成。
其餘賽果方面,楊珍美出戰100米蛙泳,初賽以1:10.95晉身B組決賽,最終以1:10.44完成。何詩蓓亦有參戰400米自由泳,初賽以4:12.19第4名晉身決賽,不過因為全力備戰100米自由泳而退出400米自由泳決賽。餘下2天比賽,祝願港將再創佳績!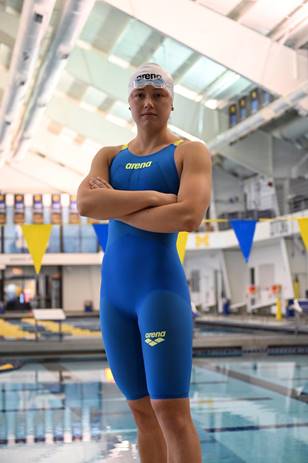 (資料來源: 香港業餘游泳總會)
Monaco, 4 March 2020
Today, the Venturi Group officially opened its new Monegasque headquarters. The constructor and specialist in high performance electric vehicles has chosen the year of its 20th anniversary to move into new facilities worthy of its lofty ambitions.
SAME ADDRESS, NEW DRIVE
Two decades ago, Monegasque entrepreneur Gildo Pastor bought the French automobile manufacturer Venturi and immediately took two crucial strategic decisions, focusing on electric engines and moving the business to n°7 rue du Gabian, in the heart of Monaco's Fontvieille business district. Today, the address remains the same, with Venturi's teams moving eleven storeys down to occupy 1,100 square metres on the ground floor of the Gildo Pastor Center.
The move to the new facilities represents a key moment in Venturi's history. Twenty years after forging a new path as one of the pioneers of electric mobility, Gildo Pastor is injecting new energy and dynamism into a firm that has now established itself as a group. The new HQ is home to Venturi, Voxan Motors (electric motorcycle manufacturer), and the Formula E team ROKiT Venturi Racing.
FRESH, INDUSTRIAL-STYLE DESIGN
Gildo Pastor handed the vitally important task of creating the layout and architecture of the new facilities to Sacha Lakic, the gifted French designer known for his achievements in fields as diverse as architecture, art de vivre, automobiles and motorcycles. Every Venturi and Voxan machine built has been designed by Sacha Lakic.
The new headquarters are intended to be stylish, warm and industrial all at once. The bare concrete and visible ventilation shafts contrast elegantly with the pine wood ceilings, soft lighting and bamboo ornaments.
ADVANCED TECHNOLOGY AND FUTURE-PROOFING
Through the imposing bay windows is a showroom, in the centre of which sits Venturi's flagship creation: the VBB-3, the fastest electric vehicle in the world (549 km/h). The 11-metre-long "rocket" forms the backbone around which the Venturi and Voxan workstations are laid out.
Behind the space occupied by Venturi and Voxan is the second part of the building, home to ROKiT Venturi Racing, the Formula E team helmed by Susie Wolff. At the heart of this "competition" department is the team's simulator, a vitally important piece of kit so central to race preparations that the rest of the facilities were designed around it.
The third and final area of Venturi's new headquarters houses the mechanics workshops and electronics labs. In this part of the building, hidden away from view, the Voxan Wattman is currently being built. The motorcycle made in Monaco will attempt to set a new world speed record in its category (beating the existing record of 330 km/h) in Bolivia this July.
FULL STEAM AHEAD
"In 2000, when I converted Venturi to electric engines, few believed we had any chance of succeeding. Twenty years on, we are going from strength to strength, and moving into a space that will enable us to grow even further. I am delighted to see the Venturi, ROKiT Venturi Racing and Voxan Motors teams working together in an environment worthy of our ambitions". Gildo Pastor, President of Venturi Group
"I created a place that embodies Venturi's values: innovation, technology, and environmental responsibility. This space is a place for sharing and exchanges, that symbolises our vision of mobility, our know-how and our future challenges.
The eco-designed layout creates an atmosphere conducive to collaboration and creativity. It's a unique place in which the most ambitious projects will gradually come to fruition". Sacha Lakic, Venturi Group Designer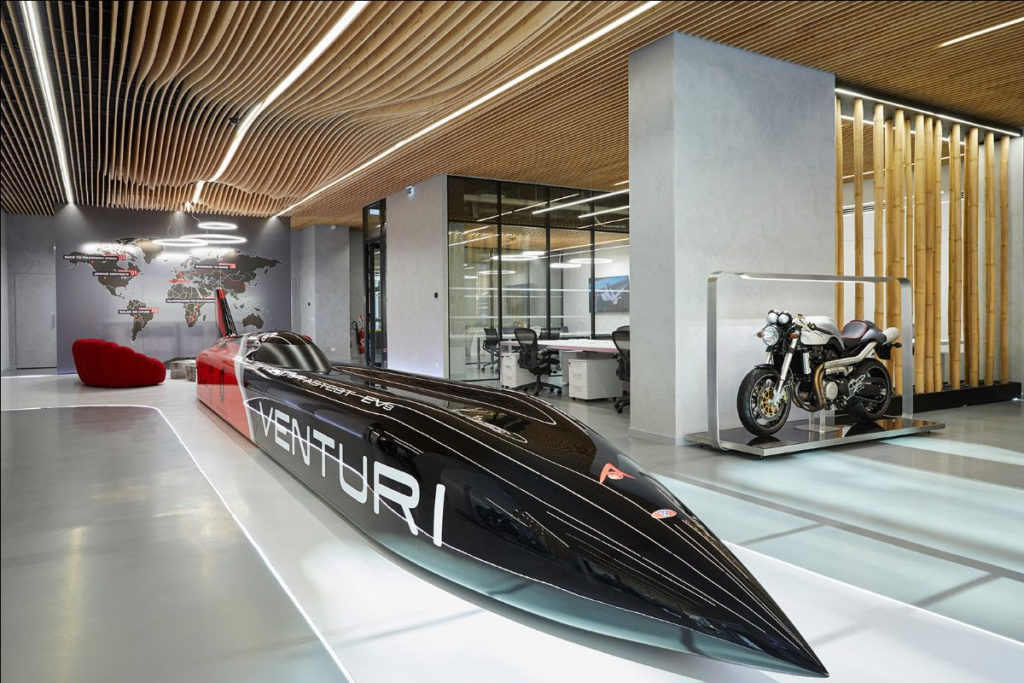 (Information source: 2020 Venturi)
2020 MARRAKESH ROOKIE TEST
ROKiT Venturi Racing completes positive test in Marrakesh
IN NUMBERS
Norman Nato
Position // P6
Best Time // 1:17.302
Laps Completed // 96
Distance Covered // 285.216 kilometres
Arthur Leclerc
Position // P19
Best Time // 1:18.076
Laps Completed // 88
Distance Covered // 261.448 kilometres
ROKiT Venturi Racing
Total Laps // 184
Total Distance Covered // 546.664 kilometres
IN DETAIL
After a race of varying fortunes in Marrakesh one day earlier – with Edoardo Mortara taking P5 and Felipe Massa P17 – ROKiT Venturi Racing returned to the Circuit International Automobile Moulay El Hassan for Formula E's only in-season test of the 2019/20 campaign.
Fielding Reserve Driver Norman Nato and Test Driver Arthur Leclerc, the rookie test day signaled a key opportunity for learning, refinement, and development in preparation for the second half of Season 6.
Turning 184 laps – equating to 546.664 kilometres of running – Norman and Arthur collected data that will be pivotal to ROKiT Venturi Racing's advancement, the Franco-Monegasque pair placing P6 and P19 overall at the close of the afternoon session.
IN WORDS
Susie Wolff, Team Principal
"Formula E's in-season test in Marrakesh presents a critical opportunity for data collection and with Norman and Arthur behind the wheel, we improved our understanding. This running will be instrumental to the development of our Season 6 car and I'm confident that we have made positive steps. The team have done a great job this weekend and we have lots to analyse ahead of our next race."
Norman Nato, Reserve Driver
"Coming off the back of the first five races of the season, Arthur and I knew that we would have an intense day in the cockpit in Marrakesh. The in-season test is not about pace – it is consistent running. I drove almost 100 laps and the results were positive, especially by ending the day with the sixth-fastest time. We will be analysing the data back at base where I will be back in the simulator to help the team take steps in the right direction for Rome."
Arthur Leclerc, Test Driver
"After spending a lot of time in the simulator back at base, it was great to drive the Silver Arrow 01 for the first time. We had a lot of data to collect at the start of the day and I completed 50 laps in the morning session – more than any other driver. I ended up driving over 250 kilometres and this distance shows that we are making progress. I would like to thank the team for the amazing opportunity to drive in the Marrakesh rookie test for a second year."
(Information source: 2020 ROKiT Venturi Racing)
DA COSTA CLINCHES FIRST VICTORY IN DS TECHEETAH COLOURS WITH WIN IN MARRAKESH
FAST FACTS
– Antonio Felix da Costa cruises to victory on streets of Marrakesh to seal first Formula E win wearing DS TECHEETAH colours
– BMW i Andretti Motorsport back on the podium with Maximilian Guenther securing second spot only metres from the finish line
– Reigning champion Jean-Eric Vergne fights off fever with valiant drive through the field to pick-up first podium place of the season
To learn more about the ABB FIA Formula E Championship, find out where to watch race highlights and buy tickets, visit www.FIAFormulaE.com or download the app on iOS and Android.
Alternatively, follow the ABB FIA Formula E Championship on Facebook, Instagram, Twitter and YouTube. @FIAFormulaE #ABBFormulaE
(Information source: FIA Formula E Championship)
2020 MARRAKESH E-PRIX
More points for ROKiT Venturi Racing in Marrakesh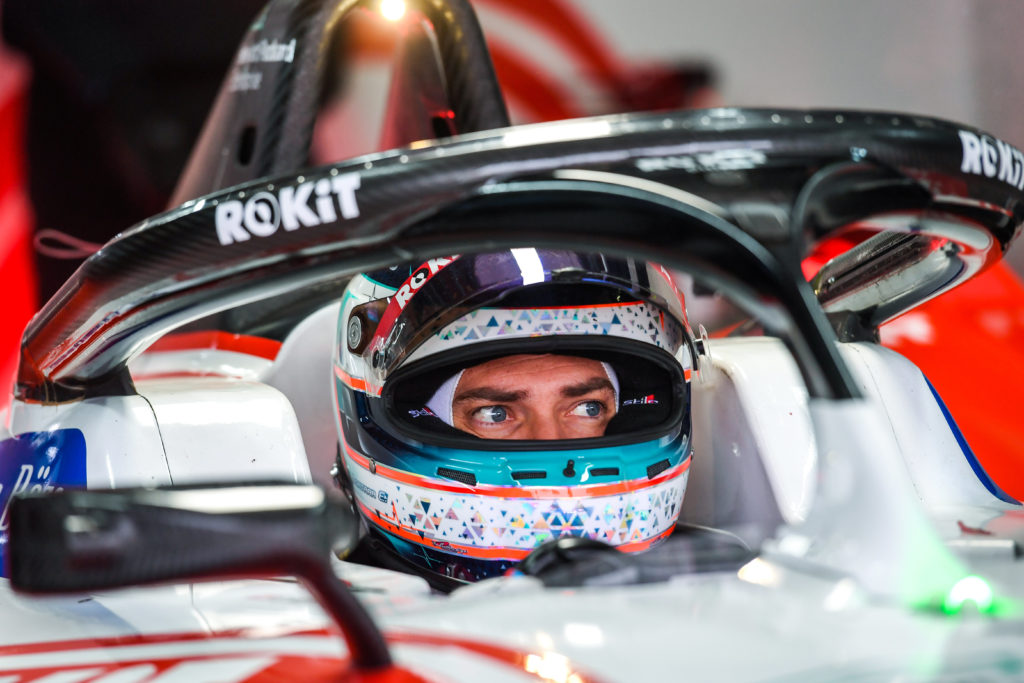 IN NUMBERS
Edoardo Mortara
Practice 1 // P13
Practice 2 // P8
Qualifying // P5
Race // P5
Championship // P7 [32 Points]
Felipe Massa
Practice 1 // P21
Practice 2 // P21
Qualifying // P22
Race // P17
Championship // P19 [2 Points]
ROKiT Venturi Racing
Championship // P8 [34 Points]
IN DETAIL
Two weeks on from a race described as one of Formula E's most unpredictable – the Mexico City E-Prix – the championship returned to Marrakesh, visiting the Circuit International Automobile Moulay El Hassan for the fourth successive season.
As a circuit that has not traditionally favoured ROKiT Venturi Racing, Edoardo Mortara and Felipe Massa made important progress in practice en route to qualifying. Obtaining a place in Super Pole, Edo secured P5 while braking issues relegated Felipe to P22.
Securing a strong start to the fifth race of the season, Edo maintained P5 on the opening tour while Felipe moved forward to P18, overtaking Oliver Turvey and Daniel Abt after starting from P20.
While braking issues continued to impact Felipe throughout the race, Edo was locked in a close fight with Jean-Eric Vergne, Sebastien Buemi and Andre Lotterer to run as high as P4.
Holding on in a nail-biting finish to the race, Edo took P5 at the chequered flag to record 10 hard-fought championship points while Felipe recorded P17.
IN WORDS
Susie Wolff, Team Principal
"Today we saw Edo deliver a strong performance. There were times during the race that we struggled but Formula E is all about scoring points and to finish P5 after starting there is a good result. Felipe experienced braking issues over the course of the weekend which impacted his performance and there are still some things that we have to analyse. Tomorrow's in-season rookie test provides this opportunity and hopefully, we can rectify these issues for the next race of the season."
Edoardo Mortara
"I'm proud of our performance today. The weekend didn't start very well for us and we had to adjust a few things from practice. We qualified well and we had good pace during the race. I got into some on-track fights which cost me some energy but to finish P5 is very positive. Despite scoring some good points, we need to remain grounded as we look ahead to the next race of the season where I hope we can maintain our current form."
Felipe Massa
"Issues under braking really harmed my weekend. I had front locking throughout which meant that I was not able to stop the car in the right way. From here, I couldn't take the optimum line through corners and sometimes I did not make the corner. We need to analyse the car because it felt very different here compared to other races this season. If we can understand the issue, I'm confident that we can score good points in the coming races."
(Information source: 2020 ROKiT Venturi Racing)