Sam Bird maintains winning record with first victory at Jaguar Racing in Diriyah
FAST FACTS:  2021 DIRIYAH E-PRIX (RD 2)
– Sam Bird takes victory at his debut event with Jaguar Racing in Round 2 of the season-opening Diriyah double-header, beating Robin Frijns (Envision Virgin Racing) with DS TECHEETAH's António Félix da Costa in third.
– Brit Bird continues record of being the only driver to have won an E-Prix in every season of the ABB FIA Formula E World Championship, racking up his 10th E-Prix victory in the process.
– Frijns, who started on Julius Baer Pole Position, engaged in a race-long battle under the floodlights with his former team-mate, finally crossing the line in second.
– DS TECHEETAH duo of Jean-Éric Vergne and António Félix da Costa raced side-by-side before a Full Course Yellow came out neutralising the race. JEV initially stood on the podium in third, but a time penalty caused by not using his second Attack Mode activation ended with his team-mate and reigning champion taking his place.
– All-electric racing series heads next to the Italian capital of Rome for Round 3 of the 2020/21 ABB FIA Formula E World Championship on April 10.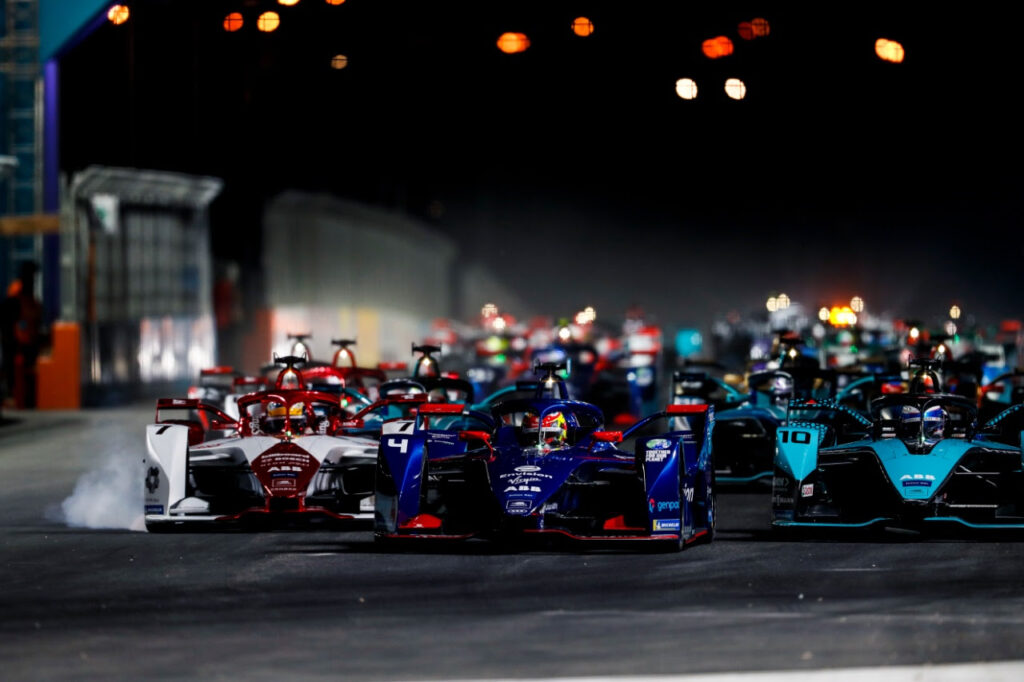 (Information source & image credit: FIA Formula E Championship)
Nyck de Vries picture perfect with dominant first win under the stars in Diriyah
Fast facts:  2021 DIRIYAH E-PRIX (RD 1)
– Mercedes-EQ's Nyck de Vries took his first Formula E win in the opening race of Season 7, beating Edoardo Mortara (ROKiT Venturi Racing) by over four seconds – with Mitch Evans (Jaguar Racing) rounding out the podium places in the series' first race as an FIA World Championship.
– Dutch driver completed a clean sweep, topping every session in Round 1 on his way to maiden Formula E victory.
– Edoardo Mortara came from fourth on the grid to finish second, with a stunning three-wide double pass on Mitch Evans and Pascal Wehrlein (TAG Heuer Porsche Formula E Team) while using Attack Mode.
– Calculated drive from Mitch Evans saw the New Zealander seal final podium position ahead of René Rast (Audi Sport ABT Schaeffler), climbing up the order from sixth on the grid.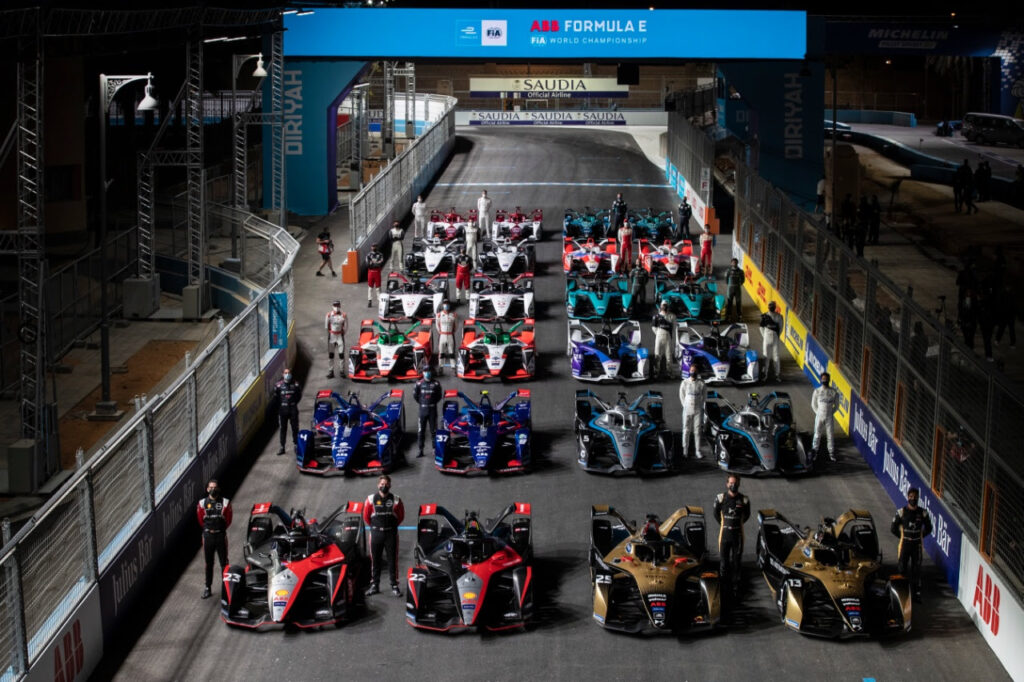 (Information source & image credit: FIA Formula E Championship)
THE DUEL IN THE DESERT: 2021 DIRIYAH E-PRIX PREVIEW
ROKiT Venturi Racing looks ahead to the 2021 Diriyah E-Prix
IN NUMBERS
Riyadh Street Circuit
Length // 2/495-kilometers
Corners // 21
Best Finish // P4 [Edoardo Mortara, 2019]
Lap Record // 1:12.481 [Antonio Felix da Costa, 2019]
IN CITY
The Diriyah E-Prix has been a regular feature on the Formula E calendar since 2018, however, the history of this former Saudi capital stretches back much further than the past three years.
Located North-West of Riyadh, Diriyah was founded in the 15th century and with a distinctive palace-decorated landscape, it is one of the most iconic locations in Formula E.
In 2010, the town's Turaif district was declared as a UNESCO World Heritage Site and this global recognition for its cultural value makes Diriyah one of the most unique temporary racing circuits in the world.
With the countdown to Season 7 continuing, Diriyah will again act as the backdrop for a historic moment for Formula E as the series races at night and as a World Championship for the very first time.
THE TRACK
Since Season 5, the Riyadh Street Circuit has earned a reputation as being one of the most technical circuits in Formula E, and with 21 challenging corners, it's easy to understand why this is the case.
Spanning 2.495-kilometers, the track takes drivers on an undulating journey that features high-speed corners and a continual downhill descent from Turns 5-13 – a sequence that demands complete precision and focus.
597 low-consumption LED lights will illuminate the path ahead on Friday and Saturday where ROKiT Venturi Racing will contest the opening two races of the 2020/21 season.
IN THEIR WORDS
Susie Wolff, ROKiT Venturi Racing Team Principal
"It's great to finally be back at a race track and we're looking forward to getting Season 7 under way. The Formula E management team and the organising entities in Saudi Arabia have done a fantastic job preparing for the opening races and I know we're all very keen to get back out on track and hopefully deliver some exciting racing.
"With regards to our hopes for this season, really, there's only so much that we can learn from three days of pre-season testing in Valencia. The real test will come when we're getting down to business under the lights of the Diriyah street circuit – only then will we see what we can expect in terms of performance this season. Whilst last season wasn't what we had hoped for in terms of results, we have proven as a team that we can win so with a new driver pairing and our strong powertrain partnership with Mercedes-Benz, we have every reason to feel optimistic.
"We've prepared well for the season ahead, in Formula E there are so many small details that need to be perfect before you can extract the performance needed to be at the front but we know what it takes to be on the podium. Focus and attention to the smallest of details is critical. We are coming into the first race weekend strong and, as with every race, the focus is on clean races with minimal mistakes with both cars finishing in the points. We'll soon see what we're capable of delivering this year."
Jerome D'Ambrosio, ROKiT Venturi Racing Deputy Team Principal
"Since Formula E's inception, we have talked about how close the championship is and in the third year of the same generation of cars, I don't think Season 7 will be any different. If anything, you can expect it to be closer than ever before. There were some good points for the team last season but obviously, we had a difficult Berlin. We've worked very hard since then and our goal is to be in the top six in the championship in Season 7.
"We have a good car, we have a good driver lineup, and we had a promising test in Valencia but despite that, there are still a lot of unknowns surrounding the first race. We want to be fighting at the front and challenging for podiums and I can't see any reason why we wouldn't be able to do that. We have a passion for the sport, we love the competition and we want to do the very best that we can. It's our mission to succeed and we want to fight at the front. That's always the goal and we want to try and make it happen in Diriyah."
Edoardo Mortara
"I'm looking forward to getting Season 7 underway and it's great to be back at a race track. I think we have a better car this season and we have been working very hard to resolve the issues we faced last year. Early indications show that our pace is better, but it's always difficult to know how the other teams will perform, especially in a tight and challenging championship like Formula E. There are a lot of unknowns at this stage.
"Having a good start to the season will be crucial and I think a good set of results in Diriyah will act as a nice boost for us as a team. I want to do much better than we have in previous years and my target is to be fighting for the higher positions on the grid. Last season, we were fighting for the lower places in the championship but I would like us to be one of the top six teams this season. On a personal level though, I want to improve my results as a whole.
"The past two seasons have been very consistent but this year, I would like to regularly challenge for podiums and wins if possible. I want to finish inside the top 10 in the Drivers' Championship at the very least. At this early stage, we know that the competition will be fierce and it's really up to us as a team to make the best of what we have. We need to go for it this season – it's as simple as that."
Norman Nato
"I've been waiting for this moment for a very long time and this coming week in Diriyah is very special for me. I can't wait to contest my first-ever race in Formula E. We have worked very hard over the winter and we feel ready for the first race of the season. The opening round is always important – it's our first chance to show what we can deliver in terms of performance and that's very important for confidence. This is a historic moment in what is a new era for Formula E and we can't wait to go racing again. We feel ready and we will push hard and do our very best as always."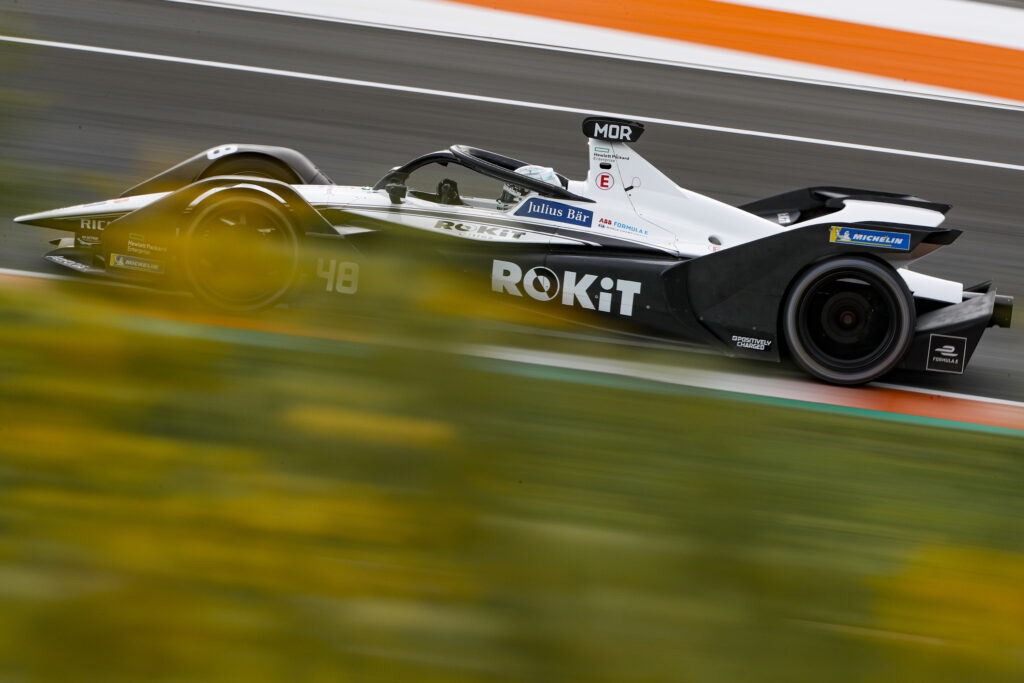 (Information source & image credit: 2021 ROKiT Venturi Racing)
傑志補充兵源迎接亞冠 簽入羅拔圖及謝家強
【香港,2021年2月17日】 傑志今日宣佈,球會已經簽下兩位經驗豐富的後防球員羅拔圖 (Roberto Orlando Affonso Júnior)和謝家強(Sean Tse Ka Keung)。
羅拔圖原籍巴西,於2007年來港,曾效力晨曦、東方龍獅及富力R&F,可出任中堅及防守中場,他於2016年3月取得香港特別行政區護照,正式入籍香港,至今已代表香港隊上陣22場入1球。
謝家強出身自曼城青年軍,可司職中場及中堅,他在2012年從英國來港,在港分別效力過南華、和富大埔及富力R&F三間球會。這位28歲球員已於2020年初申請特區護照。
羅拔圖和謝家強上季同樣效力富力R&F,富力去年10月宣布退出港超後,羅拔圖一直留在香港,他正在接受7天家居隔離,稍後通過新冠病毒檢測後便可歸隊。而謝家強則需於抵港後按例隔離21日,完成隔離後要再作檢測,呈陰性始能歸隊。
傑志足球總監朱志光透露,球隊在中堅李毅凱離隊後,現有兵源並不足夠應付亞冠盃及本地比賽兩條戰線,相信兩位經驗豐富的後防球員能填補球隊空缺。
球員檔案:
羅拔圖  Roberto Orlando Affonso Júnior
出生日期:1983年5月28日
位置:防守中場 / 中堅
身高:177cm
曾效力球會(只列在港效力球會):
2007-2014       晨曦
2014-2017        東方龍獅
2017-2020       富力R&F
謝家強  Sean Tse Ka Keung
出生日期:1992年5月3日
位置:防守中場 / 中堅
身高:187cm
曾效力球會(只列在港效力球會):
20012-2017      南華
2017-2018        和富大埔
2018-2020        富力R&F
<資料來源: 請與傑志(體育管理)有限公司>
傑志落實李毅凱轉投中甲球會
【香港,2021年2月8日】  傑志今日宣佈,後衛李毅凱將會離隊,轉投一支中甲球會。
李毅凱早前收到一支中甲球會的轉會邀請,傑志得悉後,考慮到尚有亞冠盃的挑戰下,曾再三挽留這位青訓產品,但李毅凱仍堅持離隊,傑志亦無奈接受。
李毅凱出身自傑志青訓系統,職業生涯初期曾外借港菁、太陽飛馬、南區及中甲的瀋陽中澤,直至2015年回歸傑志出戰港超、亞冠盃等多項賽事,為球隊上陣90場並取得7個入球。
傑志此感謝李毅凱的付出,並祝願他有更美好的將來。
<資料來源: 請與傑志(體育管理)有限公司>
香港排球總會    舉行二零二零至二零二四年度第一次執行委員會會議
【2021年2月5日 – 香港】香港排球總會有限公司分別於二零二一年一月二十一日及二月四日晚舉行二零二零至二零二四年度第一次執行委員會預備會議及正式會議,新任執行委員會主席趙文憲先生及秘書長黃志初先生於預備會議上公布了新一屆總會架構、各委員會職責,以及執行委員會及功能委員會主委名單,並簡介未來四年總會之發展策略藍圖,希望各委員會通力合作達成目標;執行委員會續於正式會議中,通過各功能委員會之成員名單及工作計劃,正式開展新一屆的工作。
趙文憲主席於會上感謝各會員和董事信任,並發表本屆執行委員會的工作方針:「香港排球運動發展之際,如何團結本會各同仁共同服務香港排球運動、如何發揚香港排球運動的優良傳統、為香港的排球運動提供良好的發展體制和機遇,建立持續和可發展的管理方案,將會是本屆執行委員會的發展目標。」
趙文憲主席亦指出本屆執行委員的工作重點:將全力辦好國際賽事,發揚和傳承本會豐富的辦賽經驗;優化香港代表隊的管理方案,配合政府有關亞運會的發展目標;繼續完善本港排球賽事的改革方案,優化本港排球運動推廣。趙主席續說:「我將承擔香港排球總會執行委員會主席之責任,以香港排球發展利益為前提,發揮團隊精神,努力為香港的排球事業做出應有的貢獻。」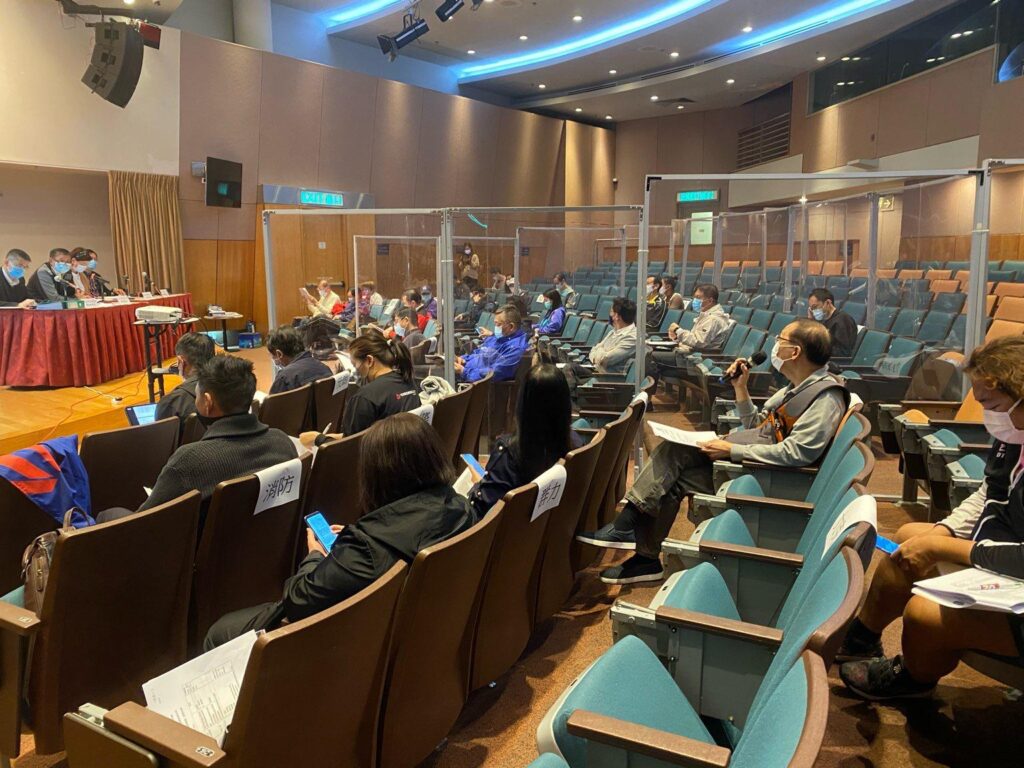 (資料來源: 香港排球總會)