「女子頂級板球聯賽」

T20 

第一戰   

Jade Jets 先

拔頭籌
[2021年5月19日,香港] :香港板球舉辦的「女子頂級板球聯賽」T20剛於今日 (19日) 完成賽事,最終由Jade Jets勝出。
Bauhinia Stars先進行擊球,Shanzeen Shahzad在上半場打出40分,當中打出3個4分為球隊取得不俗的開局,她堅持到17.1個回合才出局,可惜及後出場的擊球手表現未如理想,頻頻出局,Bauhinia Stars在上半場僅取得83分。
Jade Jets在投球及防守上十分積極,當中副隊長Mariko Hill出色的投球令3個擊球手出局,而隊員陳嘉敏亦為球隊貢獻2個wickets,成功壓制Bauhinia Stars的得分。
攻守交換後, Jade Jets 由副隊長Mariko Hill夥拍前隊長杜綺珊率先開局,早段來勢洶洶,Mariko Hill更個人獨取29分,包括有2個4分打,為球隊奠下勝利的基礎。而Bauhinia Stars一直未能把握機會令擊球手出局,最終第一戰由Jade Jets勝出。
Bauhinia Stars 隊長陳嘉瑩在賽後說:「上半場擊球表現與賽前的部署有所出入,所以最後得分未如理想。下半場投球攻勢稍弱,令對方多次成功得分。我認為今仗最主要問題是沒有打出賽前的部署,我們會在第二戰前有針對性的訓練,冀望下戰會扳回一城。」
Jade Jets 新上任的隊長Jasmine Titmuss表示今仗與賽前部署一樣,她說:「我們對對方的擊球模式瞭如指掌,投球及防守方面可以實行最初的目標。副隊長Mariko Hill及港隊猛將杜綺珊合作無間,相信下場會有相同的策略。」
 第二場「女子頂級板球聯賽」T20將於6月20日(星期日)下午2時於天光道遊樂場(天然草球場)舉行。 Bauhinia Stars 力求扳回一城, Jade Jets則希望延續氣勢力爭兩連勝。
(資料來源: Cricket Hong Kong 香港板球)
「女子頂級板球聯賽」T20    兩軍蓄勢待發
[2021年5月17日,香港] :香港板球舉辦的「女子頂級板球聯賽」T20將於5月19日(星期三)在天光道遊樂場下午2時開打,是次比賽由Jade Jets迎戰Bauhinia Stars,賽事以三場20回合制決勝負。
較早前「女子頂級板球聯賽」以較長的比賽形式進行,當時Jade Jets以2: 1獲勝。聯賽透過Facebook及YouTube現場直播,吸引超過60,000名世界各地觀眾瀏覽。亦為香港最頂尖的28名女子板球運動員提供高水平比賽的機會。
Bauhinia Stars續由港隊隊長陳嘉瑩領軍,她說:「球隊在賽前加強訓練,務求以最佳狀態迎戰對手,加上己方經過上次比賽落敗後已作出檢討,並商討出相應策略對付Jade Jets。」
Jade Jets則有人事變動,Jasmine Titmuss將擔任隊長一職,她說:「我在前三仗擔任副手,今仗身負重任, 我有信心帶領Jade Jets再下一城。 」
Mariko Hill將出任副隊長,二人均是香港木球會的球員,並攜手合作奪得香港板球女子聯賽T20冠軍,Jasmine Titmuss續道:「我們在球會中合作無間,希望可以把今季的奪冠經驗注入Jade Jets。」
國際板球理事會將於11月下旬舉辦「2022年世界盃外圍賽資格賽」,港隊成員將以戰備戰,藉此提升狀態。
香港女子板球隊現時世界排名居於第24名,加上港隊近年越來越多華人面孔出賽,因此希望藉此比賽能夠讓普羅大眾對板球加深了解。
同日中午將舉行有史以來首個「女子U19板球聯賽」的決賽,為下午的「女子頂級板球聯賽」拉起序幕,之後兩場「女子頂級板球聯賽」T20賽事暫定於6月20日及27日進行。
緊貼香港板球的社交平台及公告,留意最新消息!
「女子頂級板球聯賽」將會有網上直播,賽事會於Hong Kong Cricket的YouTube頻道 (https://www.youtube.com/channel/UCSz-V12JWVw-i4csZ7XLJjw) 及Cricket Hong Kong香港板球的Facebook (https://www.facebook.com/HongKongCricket) 直播。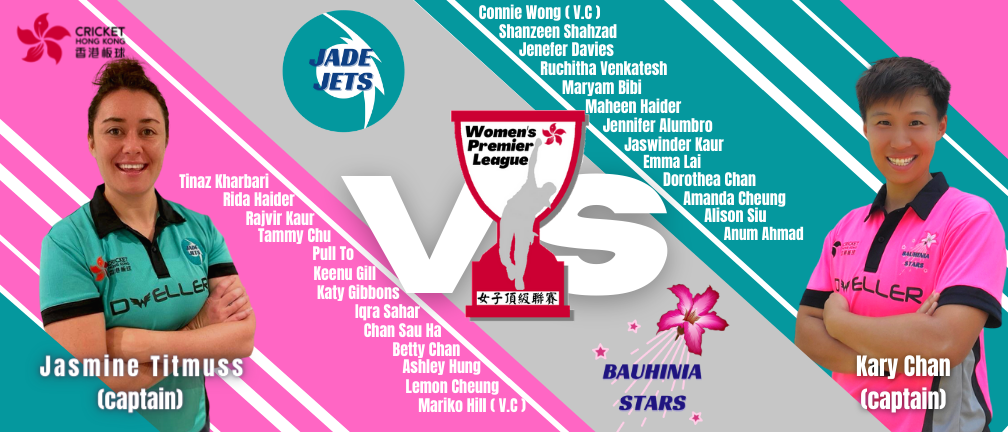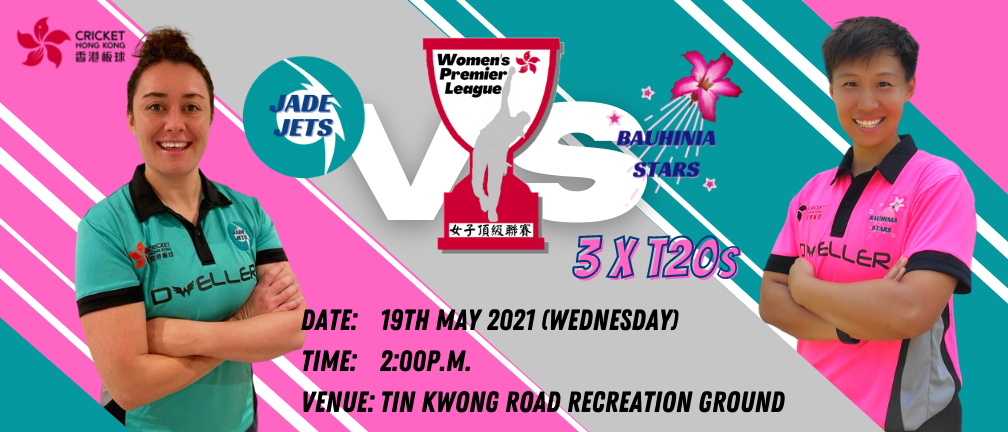 (資料來源: Cricket Hong Kong 香港板球)
Formula E launches Talent Call for Filmmakers following successful Presenters edition
– Open call for aspiring 18–24-year-old filmmakers from the UK and USA
– Formula E seeks raw, original talent to receive one-off commission as part of on-event content creation team
– Winner of Talent Call for Presenters Derin Adetosoye has earned season-long contract alongside Formula E's existing presenting line-up
London, England (May 11, 2021)– Today the ABB FIA Formula E World Championship announced the second instalment of its Talent Call series: Talent Call for Filmmakers. The competition will be open to 18-24-year-old residents of the UK and USA. One finalist from each market will attend a Formula E race for the final challenge before the winner is selected by independent celebrity judges.
Talent Call for Filmmakers is Formula E's second open talent search designed to improve access for everyone to the all-electric racing series set on accelerating positive change around the world.
Open to residents between the ages of 18 and 24 in the UK and USA, Talent Call for Filmmakers invites budding young preditors to enter solo or in pairs no matter their previous experience. Entries must take the form of a 1-minute video on the theme of how electric vehicles can accelerate positive change in the world, and are open from 11 May 2021 to 11 June 2021. They must be submitted in English language through an online portal: 
www.FIAFormulaE.com/talentcall.
Two finalists – one filmmaker or filmmaking partnership from each eligible entry market – will be invited to take part in a live final at a Formula E race later this season. The winner(s) will then be selected by high profile independent industry experts for the chance to join Formula E's in-house production team at the opening race of Season 8.
With equal opportunities a priority, Formula E will once more work closely with diverse communities to ensure the competition is as accessible as possible to entrants across the UK and USA. No formal training is required, although entrants are encouraged to show original, creative thinking and a personal style to entries.
Winner of last year's Talent Call for Presenters Derin Adetosoye whose prize was a presenting opportunity at the first race of this season has gone on to co-host esports show Formula E: Accelerate and secure a contract for the full Season 7 race calendar.
(Information source & image credit: FIA Formula E World Championship)
傑志慈善啟動 「我包飯,你出餸!」為基層送暖
高像素活動海報可於此處下載: https://drive.google.com/drive/folders/1KiooA-PuPlgtb5lawwy0faDU3hHFbpYF?usp=sharing
【香港,2021年5月11日】
疫情未止,本港基層市民面對沉重經濟壓力,傑志慈善有限公司(傑志慈善)今日推出「我包飯,你出餸!」慈善飯盒支援計劃,希望以「配對捐款」形式匯集社會力量,為有需要人士獻上愛心飯盒,解他們燃眉之急。
「我包飯,你出餸」計劃源自一個共同支援基層社群理念。只要公眾向傑志慈善捐出善款,傑志慈善就會捐出同等金額#1,實踐「我(傑志)包飯,您(大家)出餸」概念,攜手為社區有需要人士獻上愛心飯盒。傑志慈善主席伍健先生相信:「一個溫暖的飯盒除了緩解基層市民溫飽問題,我們更希望透過活動,將傑志在足球場上的鬥志及熱誠,傳遍社會各階層,在疫情下『踢場好波』!早前傑志會方已進行了先導計劃,資助深水埗的食肆派發飯盒,反應理想,期望今次『我包飯,你出餸』能延續善舉。」
是次計劃所籌得善款,將於6月至7月分別資助4間位於深水埗及旺角等地區的食肆,輪流每日派發約100個#2免費飯盒予區內長者、露宿者及失業人士,預計兩個月共派發約7,000個愛心飯盒#2。以每個飯盒成本價約港幣20元計算,只要善長們捐出100元,連同傑志慈善等額捐助100元,合共200元捐款即可為基層人士提供約10個愛心飯盒。公眾可透過銀行櫃位、自動櫃員機或網上轉數快(FPS)捐款(華僑永亨銀行:035-802-229809-051 "Kitchee Charities Limited")。#3
過往一段時間,這4間餐廳都持續向區內市民派發免費飯盒。傑志慈善相信,為這些善心餐廳提供財政支援,能有助他們在市況欠佳環境下繼續經營下去,幫助更多有需要的基層市民。
除了經濟支援善心餐廳,傑志慈善亦會成立「傑志義工隊」,並將在本月公開招募義工成員,召集包括傑志職球員、傑志足球學院學員及家長、傑志球迷和一眾熱愛足球的人士加入,招募詳情稍後將透過球會社交平台公佈。「傑志義工隊」在6月份將會參與包裝及派發愛心飯盒活動,親身讓關懷帶到社區。將會參加是次義工活動的傑志後衛羅梓駿認為,身體力行是對基層市民的最佳支援:「在球場上我們不希望孤軍作戰,面對疫情也一樣。我也是出身基層,深明逆境下旁人的鼓勵是十分重要。我希望親身送上的飯盒,令一眾長者和有需要人士,感受到傑志的支持。」
隨著「我包飯,你出餸!」籌款及義工活動的展開,亦代表著傑志慈善2021/22年度工作計劃正式啟動。緊隨的活動包括:匯集社區力量的文具、圖書轉贈計劃;慈善足球同樂日「全民跟隊」及不同形式的探訪活動。傑志慈善希望在疫情持續下,與廣大球迷及市民同心協力,向社會上有需要的人士提供切實的支援,共同扭轉疫境。
關於傑志慈善有限公司
傑志慈善有限公司(Kitchee Charities Limited)於2017年成立,為根據《稅務條例》第88條獲豁免繳稅及屬公共性質的慈善機構(編號:91/15406),旨在透過籌辦不同慈善活動,為社會各階層傳播關懷及正能量,鼓勵及協助有需要人士創造正面健康人生。
 「我包飯,你出餸!」計劃支援餐廳
老鳳冰室(深水埗及葵芳)

兩間分店免費派發素菜飯盒給予長者及其他有需要人士。

基隆茶餐廳(太子及深水埗)

派送素菜飯盒及生果給予長者及露宿者。

梅貴緣(深水埗)

於店內派發免費素菜飯盒、福米、糕點等,亦會外展派發給予區內露宿者。

厨尊(旺角)

社會企業項目,聘請身體殘障人士助他們自力更生,貢獻社會,及免費派發飯盒予有需要人士。
#1等額捐款上限,將按傑志慈善有限公司執委會已通過之年度計劃為準。
#2資助計劃詳細安排,傑志慈善保留最終決定權。
#3香港永久居民捐款港幣100元或以上可憑收據申請扣稅。如需收據,請將入數紀錄連同收據抬頭姓名,電郵至 charity@kitchee.com 。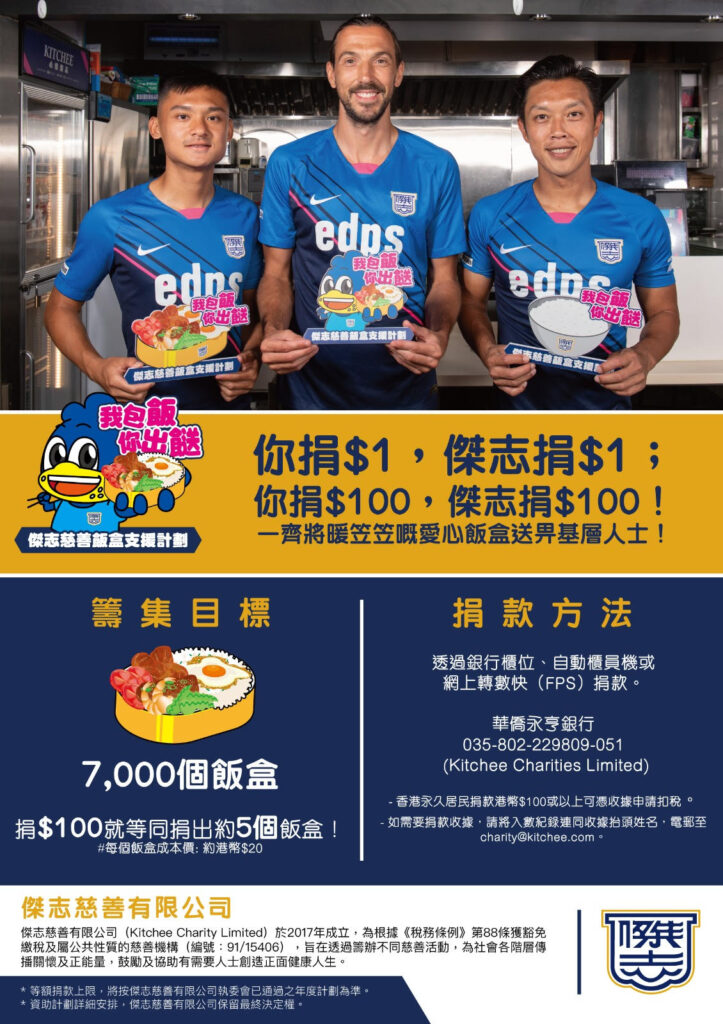 <資料來源: 請與傑志(體育管理)有限公司>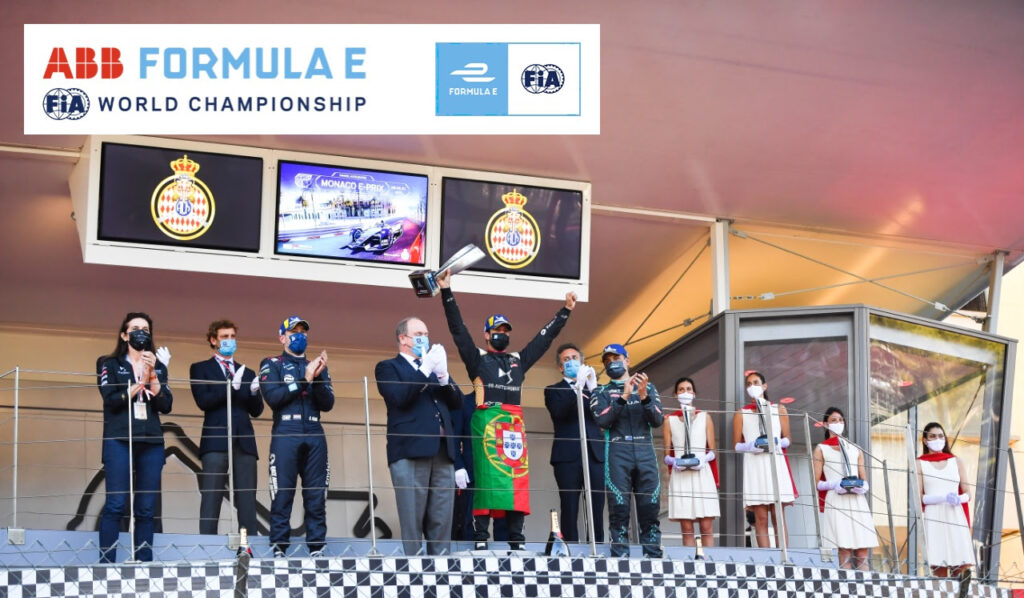 António Félix da Costa masters Monaco E-Prix after last lap thriller
FAST FACTS
– DS TECHEETAH's António Félix da Costa sealed victory in a last lap thriller on the legendary streets of Monaco in Round 7 of the 2020/21 ABB FIA Formula E World Championship, ahead of Robin Frijns (Envision Virgin Racing) in second and Mitch Evans (Jaguar Racing) in third.
– Da Costa, who started the race on Julius Baer Pole Position, played a pivotal role in an ever-continuing rotation for the lead, but made "one of the riskiest moves of his Formula E career" half way around the final tour of the race, taking home victory around the Principality.
– Frijn's second place takes him to the top of the Drivers' standings ahead of previous points leader Nyck de Vries (Mercedes-EQ Formula E Team), with five points separating the pair going into the mid-season break.
– Evans came home in third, although he was leading the race until the very last moment. As he sought to conserve usable energy with Da Costa on his tail, the Kiwi fell off the pace but managed to secure the final podium position.
– Da Costa's team-mate, Jean-Éric Vergne (DS TECHEETAH), took the chequered flag fourth, having missed one Attack Mode Activation Zone. Maximilian Günther (BMW i Andretti Motorsport), Oliver Rowland (Nissan e.dams), Sam Bird (Jaguar Racing), Nick Cassidy (Envision Virgin Racing), André Lotterer (DS TECHEETAH) and Alex Lynn (Mahindra Racing) rounded out the top-10.
– All-electric racing action returns for Rounds 8 & 9 of the 2020/21 ABB FIA Formula E World Championship, for the inaugural Puebla E-Prix on June 19 & 20.
(Source and image credit: The ABB FIA Formula E Championship)
2021 MONACO E-PRIX
A challenging day at home for ROKiT Venturi Racing
IN NUMBERS
Edoardo Mortara
Practice 1 // P16
Practice 2 // P7
Qualifying // P18
Race // P13
Championship // P11 [32 points]
Norman Nato
Practice 1 // P15
Practice 2 // P24
Qualifying // P10
Race // P14
Championship // P23 [11 points]
ROKiT Venturi Racing
Championship // P10 [43 points]
IN DETAIL
In a landmark event for Formula E, ROKiT Venturi Racing returned to its roots to contest the Monaco E-Prix – the crown jewel of Season 7.
Carrying the pride of the Principality, clear promise and potential was shown throughout practice which preceded qualifying for Round 7.
From Group 2, Edoardo Mortara took P18 on the starting grid while Norman Nato secured P10 from Group 4, falling only 0.1-seconds short of the Super Pole shootout.
A two place grid penalty demoted Norman to P12, and amidst a chaotic opening lap, the Frenchman picked up damage which afflicted his steering throughout the race.
Edo, meanwhile, made an impressive start to gain five positions from the outset, progressing to P13 in only one lap with his sights firmly set on the top 10.
Dueling with Andre Lotterer and Lucas di Grassi, Edo quickly moved forward to P11 before a late safety car created a six-minute + 1 lap sprint to the finish.
In a hotly contested fight, Edo advanced to the points-paying positions and was closing in on P9 when, in the penultimate corner of the final lap, the Swiss-Italian was struck from the side.
This pushed Edo down to P13 when the chequered flag waved while Norman, in the face of a difficult recovery drive, took P14.
(Information source & image credit: ROKiT Venturi Racing)
Formula E and FIA extend commitment to FIA Girls on Track with ABB becoming global partner
– Formula E and the FIA to develop FIA Girls on Track programme at ABB FIA Formula E World Championship races for six more years
– ABB is announced as first global partner of the grassroots initiative, which will feature on-site at four Formula E events per season
– Extended partnership will increase outreach in key markets and grow programme across new territories
London, England (May 7, 2021)- Formula E and the FIA have today announced a six year extension to their collaboration of the FIA Girls on Track programme, with ABB, Formula E's title partner, joining the initiative as its first global partner.
FIA Girls on Track was launched by the FIA Women in Motorsport commission in 2018 to raise awareness and increase the number of women in motorsport by unlocking opportunities and giving many their first experience in the industry.
The ABB FIA Formula E World Championship has been hosting the grassroots programme since its inception, inviting young women aged between 8 and 18 years-old to discover, for free, different aspects of the motorsport industry through activities and workshops promoting inclusivity in an innovative, engaging and positive manner.
ABB now joins FIA Girls on Track as the first global partner. This new collaboration aims to increase outreach in key markets and grow the programme across new territories, benefitting countless young women and providing them access to new learning materials and opportunites.
FIA Girls on Track will feature at four events during each ABB FIA Formula E World Championship season and stage ancillerary events to promote the role of women in motorsport by educating and inspiring the next generation.
(Information source & image credit: FIA Formula E World Championship)
DORCHESTER COLLECTION BECOMES OFFICIAL HOTEL PARTNER OF ROKiT VENTURI RACING
ROKiT Venturi Racing announces multi-year partnership with Dorchester Collection
A NEW HOME FROM HOME
In the run-up to the 2021 Monaco E-Prix, ROKiT Venturi Racing is thrilled to announce a multi-year partnership with luxury hotel operator, Dorchester Collection.
From Season 8 of the FIA Formula E World Championship, Dorchester Collection will become the Official Hotel Partner of the world's only Monegasque racing team.
CHAMPIONS OF TODAY AND TOMORROW
Like ROKiT Venturi Racing, Dorchester Collection is committed to making a difference and as champions of diversity and inclusion, continue to make a positive impact.
Operating in four countries, Dorchester Collection's nine luxury hotels not only represent the past, present, substance and style of their cities but most importantly, their people.
With a clear ambition to become more sustainable, joining forces with ROKiT Venturi Racing – a driving force in the promotion of sustainable mobility – is a logical next step it's the path to a greener future.
As part of this collaboration, ROKiT Venturi Racing personnel will stay in Dorchester Collection hotels in select cities including Paris, Rome and London from Season 8 and beyond.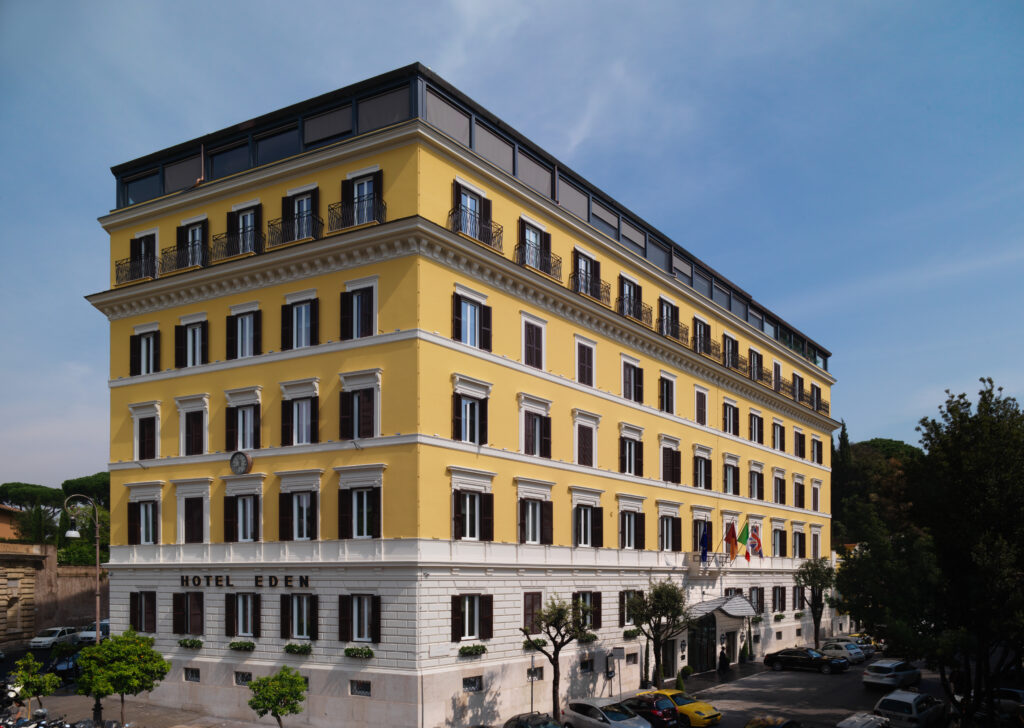 (Information source & image credit: ROKiT Venturi Racing)
Monaco E-Prix preview: The ABB FIA Formula E World Championship returns to the Principality on May 8
– All you need to know as the all-electric racing series returns to Monaco for Round 7 of the 2020/21 ABB FIA Formula E World Championship, with FIA President Jean Todt in attendance
– For the first time, Formula E's 12 teams and 24 drivers will race around a new, longer track layout, featuring iconic corners including Casino Square, Mirabeau and the tunnel
Monaco, Monaco (May 5, 2021) – The ABB FIA Formula E World Championship makes its way to the most iconic street circuit in motorsport on May 8, for Round 7 of Season 7 on the French Riviera – the Monaco E-Prix.
Driver round-up
Mercedes-EQ's Nyck de Vries tops the driver standings heading into the race after claiming his second victory of the season at the DHL Valencia E-Prix (Round 5). He's only nine points clear of team-mate Stoffel Vandoorne who took third in that same race.
The German outfit sits atop the teams' standings. With three wins from six so far, De Vries and Vandoorne are looking to double down in the Principality – both having driven to victory there in other categories.
After a flying start to Season 7, Diriyah E-Prix winner Sam Bird (Jaguar Racing) sits third in the running with Robin Frijns (Envision Virgin Racing) in fourth.
Rookie Jake Dennis (BMW i Andretti Motorsport) turned heads with a dominant drive to victory in Round 6 last time out – firing him to within 24 points of championship leader De Vries as Formula E's first season as an FIA World Championship heads towards its half-way stage.
Monaco E-Prix
Increases in car performance and range made throughout the Gen2 era have enabled Formula E to return to the Monaco E-Prix using a longer circuit layout.
The 19-turn, 3.32km Formula E track will see the all-electric cars go up the hill after the first turn at Sainte Dévote and navigate famous corners including Casino Square, Mirabeau, the Grand Hotel Hairpin and Portier.
To mark the occasion, the LED lights on the halo will illuminate as the cars make their way through the famous Monaco tunnel for the first time in ABB FIA Formula E World Championship history.
This weekend's Formula E circuit will differ from the traditional long Monaco racing track, with a change in the chicane layout at T11 on the harbour front at the exit of the tunnel with the Attack Mode Activation Zone based at T4.
This year's edition will be the fourth running of the Formula E event in Monaco, with the event continuing to be included on the calendar on a biennial basis.
Monaco's sustainability drive
Sustainability is a long-term focus of the Principality of Monaco, with Formula E partner the Prince Albert II of Monaco Foundation concentrating efforts on environmental protection at home and abroad, funding almost 600 projects since its creation.
Host this weekend to Round 7 of the 2020/21 ABB FIA Formula E World Championship, the only net zero carbon sport in history, Monaco is on its own net zero journey, setting itself the target of cutting 55 per cent of its greenhouse gas emissions compared to 1990 levels by 2030 en route to becoming carbon neutral by 2050.
Aligned with Formula E's mission to counteract climate change by accelerating the adoption of electric vehicles, Monaco is chair and founding member of the 60-town CITELEC EV association, promoting electric vehicles with free access to more than 700 charging points provided in public car parks and roads.
Residents can also access grants of up to €9,000 for EV buyers and subsidies up to 30 per cent of the basic price of four-wheel vehicles (capped at €10,000) that emit less than 21 g/km of CO2.
Where to watch
Ahead of the return to Monaco's iconic streets, Formula E's media partners will be continuing their live coverage worldwide on linear and digital services.
Fans in France can watch on La Chaine L'Equipe, which will broadcast live from Monaco, providing coverage throughout the day with extensive pre-race build up. Eurosport France will also provide full coverage of all sessions on Saturday.
In Germany, the race will be live on SAT.1, with coverage including 30 minutes of studio build-up featuring former Formula E driver Daniel Abt and Andrea Kaiser, with Matias Killing and Christian Danner on-site sharing all the key stories direct from the paddock. Practice and qualifying sessions will be available on Ran.de.
In Italy, Saturday's race will be live on Italia 1. Sky Sports will also show the qualifying and race session live, with dedicated news coverage throughout the weekend.
Fans in the UK can follow all the race day action on BBC digital platforms. Quest will be showing full race highlights.
Across Europe, all sessions will be live on Eurosport's linear and digital platforms. Eurosport will provide bespoke coverage from the paddock throughout the weekend. In Austria, Round 7 will be live on ORF1 main channel.
In the US, fans can check out the live race action on CBS Sports Network, while in Canada, TVA and TSN will provide dedicated coverage across Canada in French and English respectively. Claro Sports will provide live coverage of qualifying and race sessions in South and Central America.
Disney+ Hotstar will show all qualifying and race sessions live for audiences across India and the sub-continent.
Across Asia, DAZN will be showing all sessions live. In Indonesia, Formula E's new partnership with TVRI continues, with live race and highlights coverage on TVRI Nasional.
Viewers in Africa will be able to catch all the weekend's action on SuperSport Variety 1.
The Formula E app allows fans to go behind the scenes and listen to driver radios, hearing live reactions as the race plays out. To listen in, download the app on 
iOS
and 
Android
.
Get involved
There are more ways than ever before to follow the action from Formula E, all from the comfort of your home.
Can you predict the unpredictable? The
Formula E Predictor
 puts you in the hot seat to predict each round of the ABB FIA Formula E World Championship.
Join the full Formula E race day experience as the Allianz E-Village goes virtual. Starting from Monday of race week and until the event comes to a close, the 
Virtual Allianz E-Village
 has fans covered with exclusive content straight from the paddock.
The action from Monaco can be followed as it happens in the 
Live Hub
. An all-new live timing experience – including a real-time interactive track map and the ability to follow your favourite driver – plus detailed session reports.
Round 7 of the 2020/21 ABB FIA Formula E World Championship will take place in Monaco on May 8, with the race starting at 16:00 local time (15:00 BST).
(Information source & image credit: FIA Formula E World Championship)
THERE'S NO PLACE LIKE HOME: 2021 MONACO E-PRIX PREVIEW
ROKiT Venturi Racing looks ahead to its home race in Monaco
IN NUMBERS
Circuit de Monaco
Length // 3.32-kilometres
Corners // 19
Best Finish // P3 [Felipe Massa, 2019]
THE CITY
Since first hosting a race in 1929, the Circuit de Monaco has become the most iconic racing venue of them all and marks Formula E's next stop as the Season 7 FIA World Championship continues.
The fully-electric single-seater series first visited the Principality in 2015 and as a biennial event, has staged three races in Monaco to date.
As the fourth running of the Monaco E-Prix, the 2021 edition of Formula E's crown jewel is a landmark one and everything is to play for this Saturday.
With an area of only 2.1-kilometres², Monaco is the second-smallest country in the world and it's the home ROKiT Venturi Racing.
Located just a stone's throw away from our beautiful Fontvieille HQ, the Circuit de Monaco truly is on our doorstep and as such, we can't wait to race on home turf this weekend.
THE TRACK
After racing on a specially designed shortened configuration from Seasons 1-5, Formula E will compete on the full layout of the world's most iconic street circuit this weekend.Featuring 19 corners, the track is one of the most technically demanding on the Season 7 calendar and poses the ultimate test of concentration for drivers.
On the full configuration, Formula E will race through iconic corners including Saint Devote, Casino Square and the Grand Hotel hairpin for the very first time.
With a proven track record in the Principality, ROKiT Venturi Racing is one of only two teams in history to have finished inside the top 10 of every Monaco E-Prix to date – a record we aim to maintain this weekend.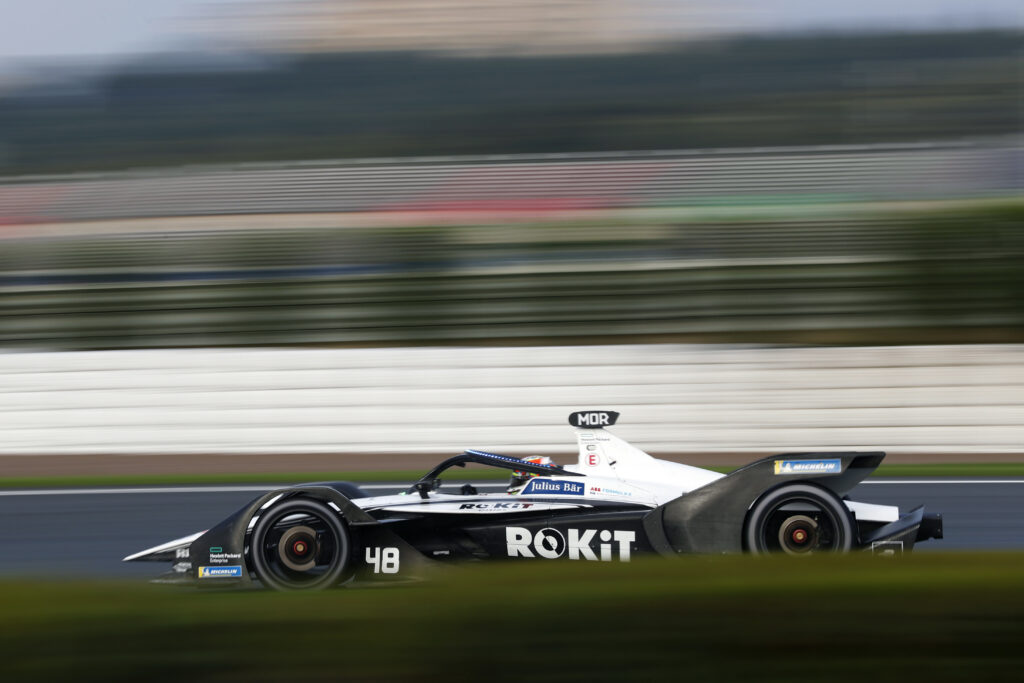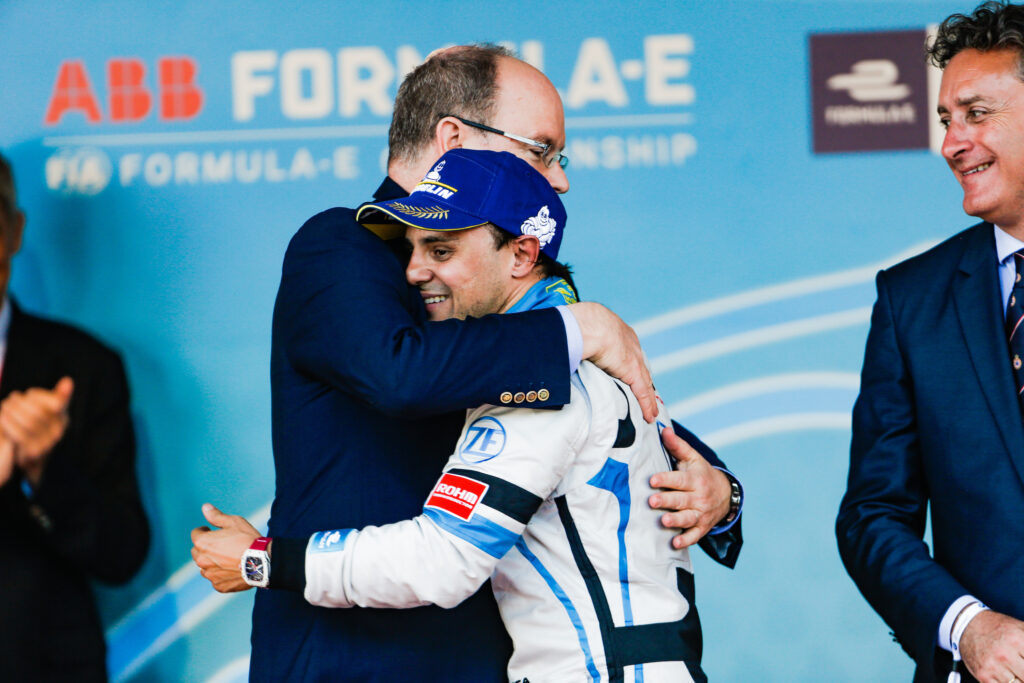 (Information source & image credit: ROKiT Venturi Racing)
前港隊教練賀爾返回英國發展
[2021年5月5日,香港]:  香港欖球總會(欖總) 今日宣佈前香港男子隊教頭和現任總經理(欖球營運) 賀爾(Andrew Hall),將於8月離任並轉到英國Uppingham學校擔任欖球總監。
這位前蘇格蘭國腳於2010年來港在香港木球會(即現時香港大學沙灣隊的超級聯賽組別隊伍)擔任球會教練幹事(Club Coaching Officer)。在香港木球會的4年時光,他們曾贏得超級聯賽冠軍和3度晉身季後總決賽冠軍戰。賀爾其後擔任欖總的精英運動員水平發展總監(Head of Elite Player Development) 負責培育人才,之後再以男子欖球水平及發展總監(Head of Men's Rugby Performance and Development)身份協助成立和管理「精英十五人欖球項目」,而該計劃將於6月完結。
賀爾十分感恩在欖總的成功仕途並說:「這是個難得的機會,我很感恩任職期間的每分每秒。利鍾斯(Leigh Jones)2010年將我從海外帶來香港,欖總的時光是我整個仕途收獲最豐盛的階段。我過去5至6年在欖總與戴里斯(Dai Rees)和利鍾斯共事下快速成長。這些都是非常寶貴的經驗。」
「這些賦予我成長的機會令我專業上和個人方面獲益良多。我在香港遇到我的妻子和孕育第一位孩子。我將掛念每日與教練、球員和欖總職員互動的時刻,但我將投身另一類似的環境,而Uppingham學校的獨特之處也令人非常雀躍。」
「這是我首個教育界的正式崗位,雖然我一直希望能長期在賽場發展興趣,但我很高興今年9月加盟Uppingham 學校。我非常期待到這所具前膽性的學校履新、繼續發展欖球項目和培養學生們的技巧。我十分期待感受Uppingham學校為學生提供的互動和精彩校園生活。我期待與家人回到英國和與Uppingham 社區的每一位見面。」
賀爾的球員生涯曾效力Glasgow Warriors、Newport Gwent Dragons、Moseley和蘇格蘭國家隊,並自2012年成為港隊助教,亦在2015年「世界盃」利鍾斯加入日本隊教練團時擔任港隊看守主教練 。他在2014年至2015年利鍾斯缺席期間帶領港隊參加了10場國際賽 ,這是對賀爾和港隊的一次挑戰,可惜首戰便在13,000公里外的蒙特維多(Montevideo)舉行的「世界盃2015外圍賽」向烏拉圭稱臣。
之後港隊仍被霉運纏擾,先後不敵俄羅斯、日本和韓國,寫下了5連敗,最後作客仁川擊敗韓國終止了頹勢並保持良好狀態至今(現時港隊世界排名第22位)。
香港之後勇奪首個「亞洲欖球錦標賽」冠軍,其他亮麗戰績還有在肯雅和庫克群島取得客勝、主場擊敗葡萄牙和津巴布韋,並在2018年第二次亮相「世界盃次輪外圍賽」。
賀爾續說:「在國際賽層面執教是一種無上光榮和挑戰,雖然起步並不理想,但結算下來我的勝仗比敗陣為多。」
賀爾感激利鍾斯豐富和開拓了他的高水平教練經驗和眼界,並道:「利氏在我個人成長方面舉足輕重,尤其是他從世界盃在艾迪鍾斯(Eddie Jones)和博域(Steve Borthwick)身旁共事後所帶回來的經驗及知識,皆讓我深受裨益。」
隨著「精英十五人欖球項目」於6月結束,賀爾認為這是他應用他的背景和熱情服務教育界的合適時機。他已取得新特蘭大學(University of Sunderland)碩士,並將於今年7月取得 Edinburgh Napier 大學(Edinburgh Napier)的高水平文化(High Performance Cultures)博士學位。
雖然未能率領港隊參加「世界盃2023」,賀爾相信已萬事俱備,他說:「縱使路途可能因為『精英十五人欖球項目』結束和疫情大流行而變得更崎嶇,2023應是可造之年。對我而言,『精英十五人欖球項目』的成立對香港欖球過去10年影響甚深,我對成立和管理它引以為榮。」
「該項目最成功之處是改變了欖球精英球員的行為及引入專業手法。項目即將轉為半職業模式,令球員展示出職業態度更形重要。但所有上層建築依然牢固,項目將在夏文(新任港隊教練)和運動員體能發展總監戴樂克(Luke Davey)的鞭策下繼續向前。 」
香港人應該對Uppingham 學校並不陌生,知名本地舊生有李國寶爵士、韓世灝和潘廸生。賀爾渴望在Uppingham 學校的遼闊運動場上累積個人收獲。
他最後說: 「我非常期待新挑戰和希望為新環境作出貢獻。成立『精英十五人欖球項目』、帶領球隊參加『世界盃』外圍賽最後階段及攻讀博士學位,令我更自信地為Uppingham 社區和當地欖球項目帶來正面影響。」
(資料來源: Elite Step Asia/ HKRU)