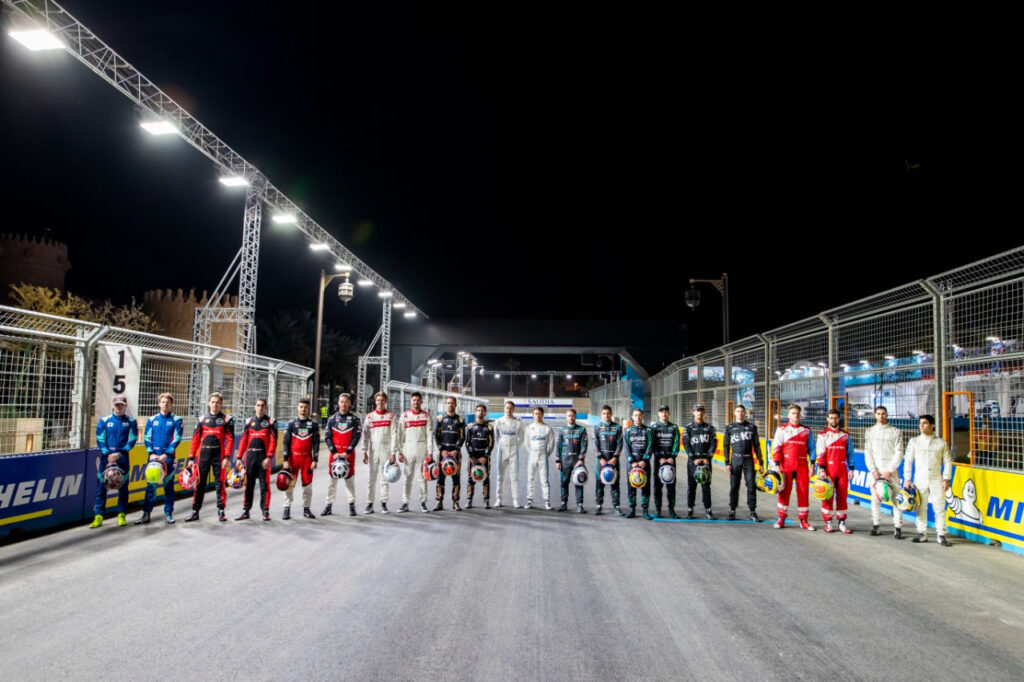 ABB FIA FORMULA E WORLD CHAMPIONSHIP STARTS SEASON 8 UNDER FRIDAY NIGHT LIGHTS
New drivers, stronger teams to challenge reigning champions Nyck de Vries and Mercedes-EQ Formula E Team
Double-header of races in Diriyah under the lights, the only night races in Season 8
All-new qualifying format debuts with head-to-head knockout Duels between drivers
The ABB FIA Formula E World Championship returns this Friday and Saturday, 28 & 29 January with the opening two rounds of Season 8 racing under lights on one of the most technically challenging tracks of the series around the walls of the UNESCO World Heritage Site in Diriyah, Saudi Arabia.
Fans will be returning to the grandstands and millions more will be tuning-in live around the world to see the ultra-competitive line-up of
11 teams and 22 world-class drivers
 launch their challenge for the FIA World Championship title at the start of the biggest-ever 16 race calendar.
Mercedes-EQ Hunting The Double
Reigning World Champions Nyck de Vries and Mercedes-EQ are looking to defend their Drivers' and Teams' World Championships. While their closest rivals from last season field unchanged line-ups, this season sees three new drivers take a seat in the most competitive Formula E grid to date, including new addition and ex-Formula 1 racer, Antonio Giovinazzi.
Envision Racing will seek to build on a positive Season 7, with Robin Frijns impressing on the way to fifth in the standings last time out, and Nick Cassidy is no longer just the head-turning rookie but a serious contender. After a storming maiden campaign, Avalanche Andretti's Jake Dennis is back and is joined by the only American driver on the grid,
2019 Indy Lights champ Oliver Askew.
ROKiT Venturi Racing head into a new campaign full of optimism with last year's runner up Edoardo Mortara
joined by 2016/17 champion Lucas di Grassi
 at the Monegasque team this season. TAG Heuer Porsche Formula E Team's all-German line-up remains where Pascal Wehrlein and Andre Lotterer go again in search of Porsche's maiden race win in all-electric motorsport as Oliver Rowland joins countryman Alexander Sims
at Mahindra Racing.
Maximilian Guenther makes the switch to Nissan e.dams, alongside 2015/16 champion Sebastien Buemi, while DRAGON / PENSKE AUTOSPORT snapped up Antonio Giovinazzi fresh from Formula 1, with the Italian joining Sergio Sette Camara. At NIO 333, Oliver Turvey is joined by multiple Macau Grand Prix winner and current FIA Formula 2 Championship front-runner
Dan Ticktum.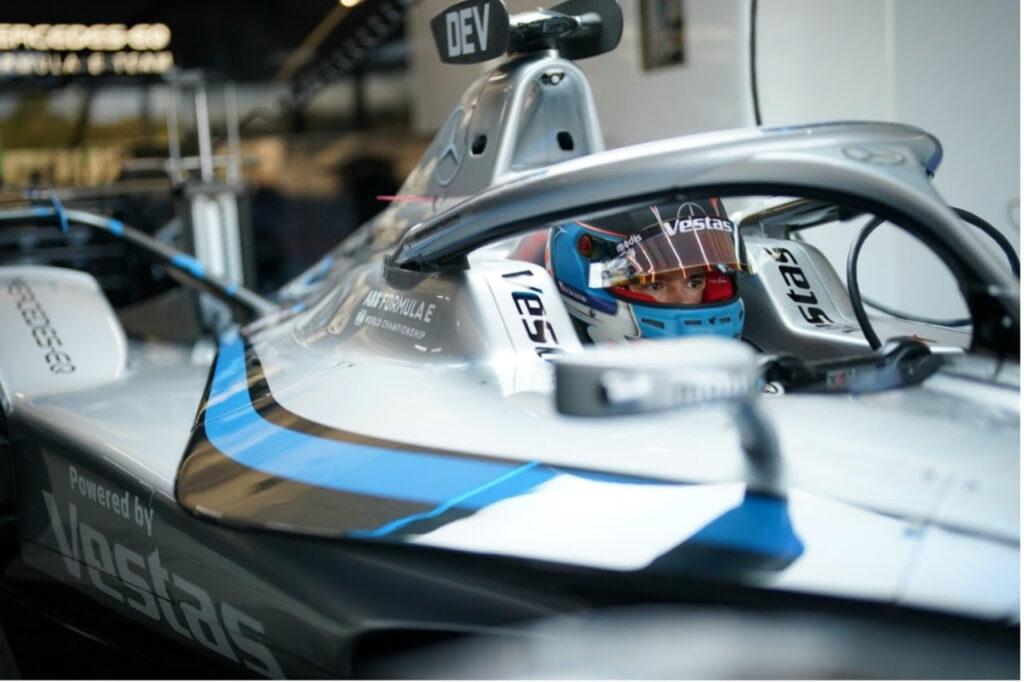 Revised Regulations
From Season 8
, Formula E races can now have additional race time of up to 10 minutes added when incidents cause Safety Car or Full Course Yellow neutralisations during the 45-minute plus one lap race.
Formula E's Gen2 cars will be the quickest they've ever been this season, too. Drivers will be able to tap into 220kW of power in Season 8, an increase from 200kW in Season 7, during races. Power during
ATTACK MODE
 will also increase to 250kW from 235kW.
Formula E's
new qualifying format
 featuring Groups and knockout Duels is a first in world motorsport, and will debut in Diriyah providing a completely new challenge for drivers and teams to tackle.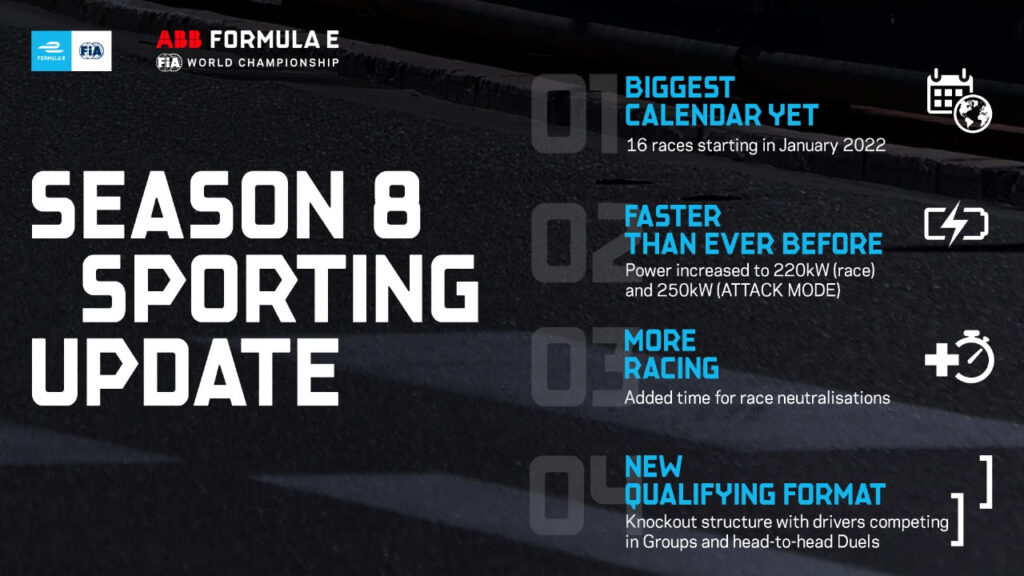 Double-Header In The Dark
Formula E broke new ground with its first night races, working closely with the KSA's Ministry of Sport to turn the dream of a sustainable night race into reality at an adapted Riyadh Street Circuit.
The fast and flowing 2.49km circuit, flanking the stunning At-Turaif UNESCO World Heritage Site, will once again be lit up by the latest low-power LED technology. These reduce energy consumption by up to 50 per cent compared to non-LED units, and are powered by sustainably-sourced biofuel generators.
Last time out, eventual Drivers' World Champion Nyck de Vries (Mercedes-EQ) laid down the ultimate marker in the opener with a clean sweep of the best times in Free Practice 1 and 2, Julius Baer Pole Position plus the
Round 1 win
 – the Dutchman's first in Formula E. Sam Bird (Jaguar TCS Racing) took the second race
on debut for Jaguar.
Follow Live
(Information source & image credit: FIA Formula E World Championship)
香港女子十五人欖球代表隊被迫退出杜拜欖球世界盃外圍賽
 [2022年1月21日,香港]:  香港欖球總會(欖總)無奈地決定讓香港女子十五人欖球代表隊退出二月中在杜拜舉行的「欖球世界盃2021」外圍賽。
原定於去年在紐西蘭舉行的「欖球世界盃2021」因疫情大流行而延期至今年10月和11月舉行。而外圍賽原定於2020年5月舉行,經過多番延期,最終決定於2022年2月舉行。
由於新冠肺炎和Omicron 變種病毒肆虐,令外遊和訓練事宜變得複雜,特別是本港運動處所自1月7日起便已關閉。因此球隊無法為比賽進行訓練,最後欖總只能無奈地決定讓球隊退賽。
港隊原於2月13日在外圍賽預賽中與哈薩克交手,獲勝者可晉級至再下一週同樣在杜拜舉行的全球遺材賽。鑑於香港目前實施的社交距離限制,球隊最早也要到2月4日才能進行訓練,屆時距離比賽也只剩下幾天的時間,令球隊難以作最好的準備之餘,球員的安全也存在潛在風險。
在上屆2017年世界盃中,香港女子十五人欖球代表隊成為欖總首支獲得十五人欖球世界盃參賽資格的隊伍。由於世界盃是國際性的賽事,欖總曾為球隊尋求豁免,讓球員可以恢復訓練。可惜,豁免的條件需要全體運動員實行全面「閉環管理」,當中包括在訓練和比賽以及乘搭交通工具以外的時間都必需接受強制性家居隔離。
對於業餘運動員來說,這些條件都是難以執行的。尤其是港隊成員已經為出戰外圍賽而向工作單位、學校或其他事務申請了一個月的假期,加上回港後遵照檢疫限制也額外預留了21日的隔離期。
鑑於這些挑戰,欖總艱難地作出退賽的決定,並放棄爭取出戰紐西蘭「欖球世界盃2021」的資格。
欖總主席唐諾生(Patrick Donovan)表示:「對於香港女子欖球來說,這是一個非常令人失望的壞消息,特別是一群為了實現欖球世界盃夢想而努力不懈的香港球員和教練,他們一直奮力追隨曾在2017年出賽的同伴的步伐。
欖總十分感謝球隊和管理團隊的所有成員,在這個充滿挑戰的時刻仍能為代表香港踏上國際舞台而作出奉獻和無比努力,我們期待展開新的旅程,展望2025年的欖球世界盃。」
欖總女子欖球水平發展總監候祖瑟芬(Jo Hull)表示,香港女子十五人欖球隊自2019年11月起便沒有參加過任何比賽,但這並沒有挫減球隊的鬥志。
候祖瑟芬說:「在整個疫情大流行期間,球員們已為世界盃訓練了兩年多。她們的參賽鬥志一直高企,無論是在家中透過ZOOM 自行操練,或是在於我們能否出賽的不確定性中,雖然她們大部分都是業餘球員,但她們的無私奉獻和專業精神,一直是世界級的。
值得一提的是,球隊當中有部分為女子七人欖球隊成員,她們在過去幾個月曾參與國際性賽事並經歷了兩次回港檢疫隔離,她們已經準備為外圍賽而進行第三次隔離。球員們真的很專注於這四年一度的世界盃,所以退賽對她們影響甚深。
2017年的世界盃改變了香港女子欖球的視野,它讓世界各地的人都知道香港能夠打出國際水準,這是十分重要的。自2017年以來,青少年球會和女子超級聯賽球會都在談論著四年一次的世界盃,以及下一代15至17歲的欖球運動員,她們都可能有志成為下一屆世界盃出賽陣容的一員。
非常可惜,港隊無法參加今屆的世界盃,但希望我們可以帶領大部分球員一起展望2025年。」
(資料來源: 
Elite Step Asia/ HKRU
)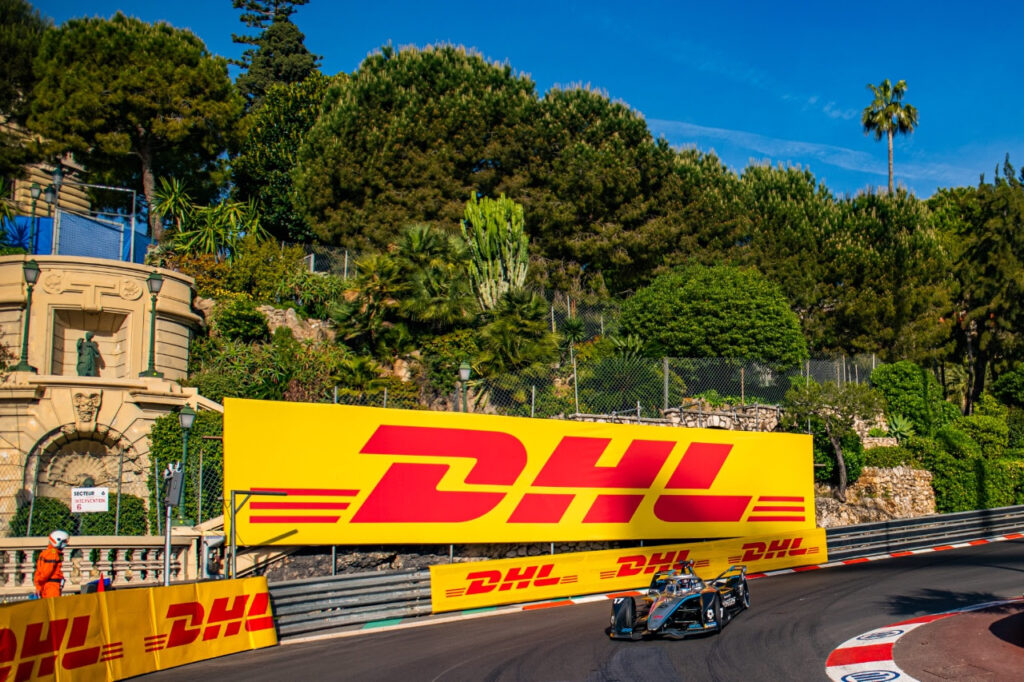 DHL and Formula E extend partnership
DHL and Formula E team up again to promote e-mobility, smart cities, and low-carbon lifestyles
As the Official Logistics Partner, DHL will continue to help the ABB FIA Formula E World Championship with tailored, multi-modal transport solutions
Extended partnership includes the launch of a joint Sustainability Award – "DHL & Formula E Together Green Award"
The Award will recognize people & organizations from global and local communities who actively demonstrate meaningful change for the better of the environment
BONN, Switzerland and LONDON, UK – DHL and Formula E have renewed their partnership and joint commitment to promoting e-mobility, smart cities and low-carbon lifestyles.
As part of the agreement, DHL remains Official Founding and Logistics Partner to the ABB FIA Formula E World Championship and will continue to transport over 415 tons of the all-electric motorsport World Championship's freight – including all race cars, batteries, charging units, and media and broadcasting equipment – helping Formula E with a tailored, multi-modal transport approach that maximizes efficiency and reduces CO2 emissions.
Launch of DHL & Formula E Together Green Award
The renewed partnership will see on and off-track initiatives that highlight the joint DHL-Formula E commitment to environmental and social responsibility – and underscore DHL's role as a sustainability pioneer in the logistics industry.
As part of the relationship, DHL will have exclusive rights to the DHL & Formula E Together Green Award, unearthing sustainability heroes across the globe. A local hero will be recognized at each ABB Formula E race location in Season 8, while accepting global nominations from individuals and organizations throughout the season for the inaugural award. The award winner will be announced at the end of season gala dinner in Seoul. DHL's aim is to honor everyday sustainability heroes as global brand and sustainability ambassadors – to recognize their ability to shift attitudes through awareness, and call attention to the power of positive action, however small, in building a more sustainable future.
"Deutsche Post DHL Group will be investing seven billion euros in clean operations and climate-neutral logistics through to 2030, which includes major investments to its fleet of e-vehicles," said Arjan Sissing, Head of Global Brand Marketing at Deutsche Post DHL Group. "This – along with our goal to achieve zero-emission logistics by 2050 – is a major, industry-leading commitment on the part of DHL. But we also recognize that the small incremental developments and steps – the everyday engagement and commitment on the part of individuals and organizations around the globe – are so important to moving the needle. The DHL & Formula E Together Green Award is meant to call attention to these heroes and hopefully amplify the impact they are having."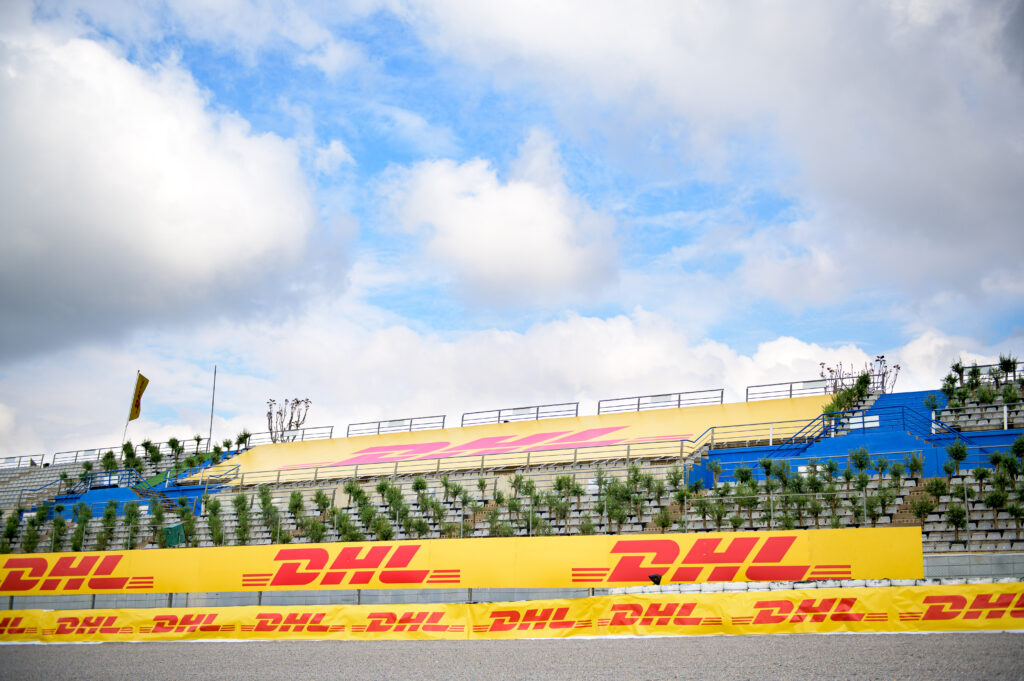 (Information source & image credit: FIA Formula E World Championship)